Do Vizio TVs Have Bluetooth? [2023]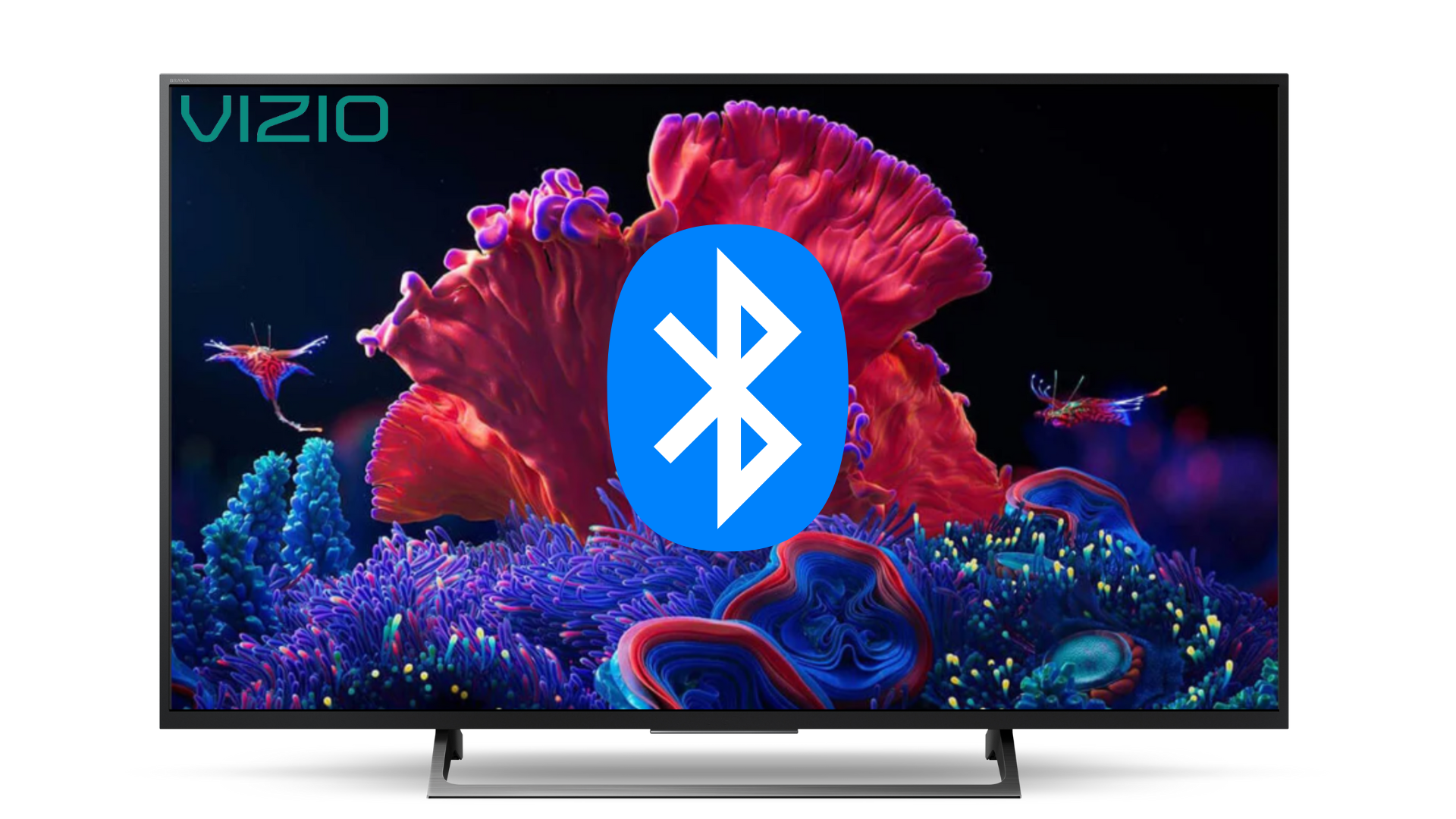 If you have a new Vizio TV and you want to use your fancy new AirPods or other Bluetooth headphones, you will be disappointed.
But that doesn't mean there aren't some easy workarounds!
In this article we will talk about which type of Bluetooth your state-of-the-art Vizio TV has (and doesn't have) and how to easily pair your favorite Bluetooth device to your Smart TV.
Do Vizio TVs Have Bluetooth?
No, Vizio TVs do not come equipped with Bluetooth, and you also cannot utilize the SmartCast app to circumvent this limitation. Although some Vizio TVs offer Bluetooth LE, often known as low energy Bluetooth, this feature cannot be used to connect your TV to anything other than the SmartCast mobile app. You are unable to connect headphones or speakers that use Bluetooth.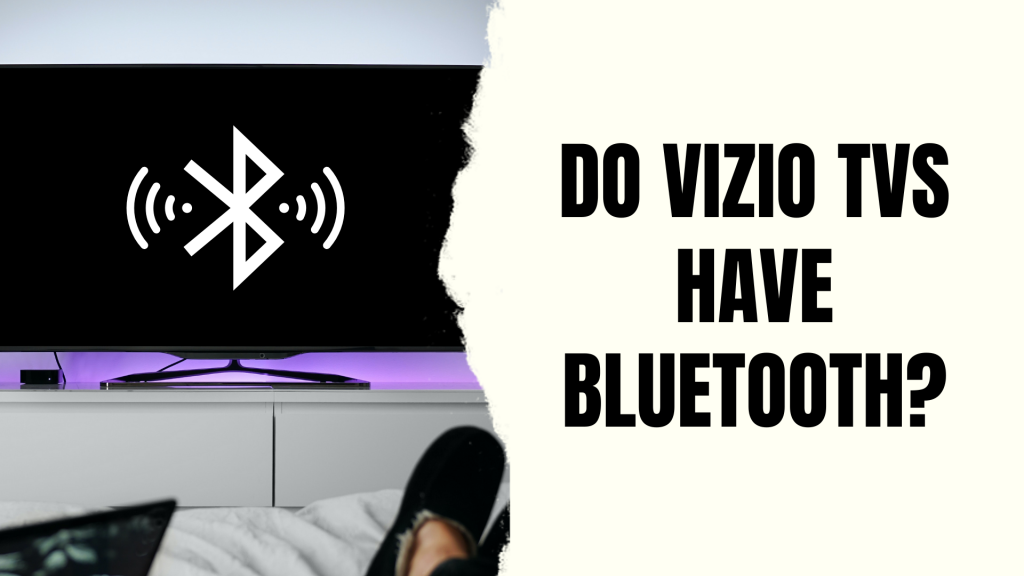 How to Check If Your Vizio Smart TV Has Bluetooth?
If you don't believe us and want to verify with your own two eyes that Vizio TVs don't have Bluetooth, there are a few ways to achieve this.
Check the manual (DUH!)
You can find out whether or not your Vizio Smart TV has a Bluetooth option and which types it supports by consulting the manual that came with your TV.
If you have misplaced the manual, you can use one of the other methods that we have described below instead of this one.
Examine the remote control
It's possible that checking the remote for your TV will provide you with the answer you are looking for:
Locate the actual remote that came with your TV set (not your cable box)
Click the power button to turn your Vizio TV on
Navigate to the Settings menu and look for an option to pair a device
The option will most likely be displayed as Bluetooth or Pairing Mode on the menu itself
If you can't wirelessly connect to a pair of headphones or soundbar from your TVs menu, then it is doubtful your Smart TV has Bluetooth capability.
Visit Vizio.com
Go to the website for your Vizio television and input the model number. After that, check out the features of the model.
If Bluetooth isn't included in the feature list for your Vizio model, then your TV lacks Bluetooth functionality.
You may also key in the name of the brand and search for it on Google. However, make sure that the sources you are using are genuine and trustworthy (like Smart Device Arena).
How To Pair a Bluetooth LE Device to Your Vizio TV
In order to pair your TV to a mobile phone via Bluetooth LE you will need to download the SmartCast app (recently shortened to VIZIO Mobile) to your mobile phone.
You can download VIZIO Mobile here: iPhone | Android
After installing the app, you will need to follow the step below before you can use your mobile phone as a controller for your Vizio TV:
Open the VIZIO Mobile app on your phone.
Select Add Device and then follow the on-screen directions to connect your Vizio TV
Click the Choose A Device To Control option at the screen's bottom to select the one you wish to manage
Select your TV from the available choices
The VIZIO Mobile app is now paired to your TV via Bluetooth LE! You can use the app to control your television the same way you would with a regular remote control.
How to Enable Bluetooth on Vizio Smart TV (Workaround)
A TV without Bluetooth support can add functionality by connecting to a Bluetooth transmitter.
Your Vizio TV can be connected to Bluetooth devices like wireless headphones and soundbars with the aid of the transmitter.
Therefore, if you own a Smart TV, and you need access to a Bluetooth device like wireless headphones or keyboards, you will need to purchase a Bluetooth transmitter.
Start by connecting your Smart TV and the Bluetooth transmitter
The Bluetooth speaker or headphones can then be connected to the transmitter after that
Now you can then listen to your TV's high-definition audio through your headphones.
You can pick up one of the many available Bluetooth transmitters on Amazon or at a local electronics shop.
Best Bluetooth Transmitters/Adapters that are Compatible with Vizio TVs
There are any number of Bluetooth transmitters and adapters that will work with your Vizio TV, but make sure you purchase one with a low latency rating.
Below are a couple of our favorite BT transmitters and adapters that have been tested to be compatible with all Vizio TV models.
Avantree Oasis Plus
The Avantree Oasis Plus has received certification for aptX Low Latency.
It will give the ultimate "no lip sync delay" experience when paired with a headset or speaker that also supports aptX Low Latency or FastStream.
This will ensure that the video and sound of whatever you are watching are perfectly synchronized with one another.
1Mii Bluetooth 5.0 Transmitter/Adapter
There is no need to be obsessed with technology to setup the 1Mii.
To get started, you just need to plug in the audio wire and click the power button on the Bluetooth adapter. It will effortlessly detect your headphone or soundbar.
The most recent version comes equipped with an ESS SABRE DAC that is built right in. The majority of people agree that the sound quality brought by this digital-to-analog converter is of the highest possible standard.
Connect Device to the Audio Port (Last Resort)
You can save yourself the expense of purchasing a completely new gadget by connecting the Bluetooth device you already own directly to the Audio Out ports located on the back of your television set.
The most important thing to do in this situation is to verify the available connections on your headphones or soundbar and determine whether or not those connections are compatible with the ports on your Vizio TV.
Your device should include a port for headphones called an auxiliary port (headphone jack), and your television should have ports labeled Analog Audio Output.
If your TV has this port, you will have no problem directly connecting your Bluetooth devices.
Frequently Asked Questions
Here are answers to some of the most frequently asked questions about Bluetooth and Vizio TVs 👇
How do I connect my Vizio TV to Bluetooth?
Bluetooth is not standard on Vizio televisions. Low-energy Bluetooth is supported; however, it can only be utilized to connect your phone to Vizio SmartCast. Your wireless headphones or speakers won't work.
Can I connect Bluetooth headphones to my Vizio TV?
In order to connect a Bluetooth-enabled gadget like wireless headphones to a non-Bluetooth device, such as a Vizio TV, you may purchase a Bluetooth transmitter.
In Conclusion…
To summarize, the vast majority of contemporary Vizio TVs come equipped with Bluetooth LE (low powered).
This won't help you connect to wireless headphones, though…
Therefore, you will need a Bluetooth transmitter/adpater or the Audio Out port located on the back of the TV in order to connect it to high-energy BT headphones or speakers.
Getting your device to communicate wirelessly with your Vizio TV is as easy as purchasing an adaptor like the ones recommended in this article!