Max Review 2023: Is it Worth It? (Price, Plans, Shows & More)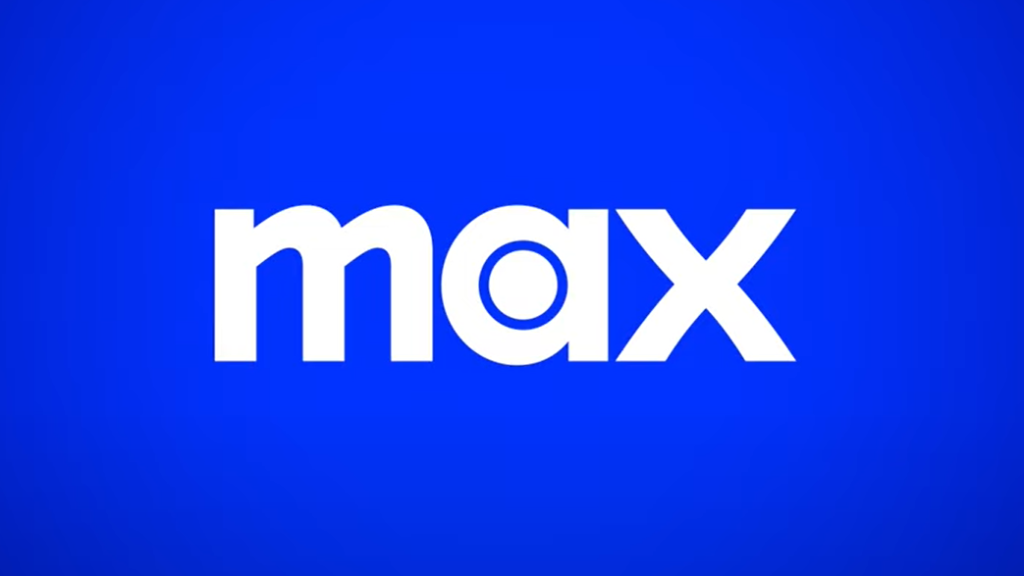 Features:
Access to all HBO original programming
Warner Bros. theatrical movie releases
Extensive on-demand library
Navigating the digital entertainment world can be challenging with so many streaming apps to choose from.
With so many choices, how do you figure out which ones are worth your time and money?
We'll review everything you need to know about Max in this guide. We'll discuss its pricing, plans, content variety, device compatibility, and overall user experience to help you decide if it's right for your streaming needs.
Is Max Worth It? (Our Upfront Recommendation)
Max offers an extensive library of high-quality original programming and popular movies and shows.
For fans of HBO's acclaimed original series, subscribing to Max provides access to all HBO shows past and present, from classics like The Sopranos and The Wire to recent hits like Succession and Euphoria.
Max also has a robust catalog of blockbuster movies, with new releases like The Batman available to stream the same day they hit theaters.
On the downside, Max's movie library cannot compete with the vast catalogs offered by Netflix or Amazon Prime. And some consumers have complained about Max's streaming quality and reliability compared to rivals.
Overall, Max remains a top-tier streaming destination for its first-rate originals and popular films. The library is high-quality if not very deep.
For hardcore movie buffs or those on a tight budget, other services may provide better value. But HBO fans or those looking for the very best in original streaming series will find Max well worth the monthly fee.
Even at a more expensive price point, it can still be worth trying Max for a month or two to see if you get hooked.
Max Review: Everything You Need to Know
What is Max?
Max is the new streaming service that was formerly known as HBO Max. It is owned by Warner Bros. Discovery after the merger of WarnerMedia and Discovery.
Max combines all of HBO's premium original programming with a library of additional shows, movies, and originals.
This includes exclusive streaming rights to popular shows like Friends and The Big Bang Theory, and also includes Warner Bros. theatrical films like The Batman that become available on Max the same day they hit movie theaters.
History of Max
Max has its origins in HBO Max, which launched in May 2020 as WarnerMedia's streaming home for all HBO programming plus a vast library of additional content.
HBO Max built upon the existing HBO Now streaming service that offered current HBO shows and movies. The "Max" expansion greatly increased the content library, with 10,000 hours of programming available at launch.
Major additions included exclusive streaming rights to beloved sitcoms like Friends, The Big Bang Theory, and The Fresh Prince of Bel-Air. Blockbuster Warner Bros. movies also joined the service.
In August 2020, Warner Bros. stunned Hollywood by announcing all 2021 theatrical films would premiere on HBO Max the same day they hit theaters, including blockbusters like Dune and The Matrix Resurrections.
After Discovery's acquisition of WarnerMedia in 2022, cost-cutting changes came to HBO Max. The ad-supported tier was removed and the platform was rebranded simply as Max in August 2023. Upcoming moves are expected to merge Max with Discovery+ sometime in 2024.
The service has continued to churn out acclaimed original programming like The White Lotus and has maintained its position as the premier destination for HBO content old and new. The Max name represents the next evolution of the brand as it looks to the future under new ownership.
Max vs Other Streaming Services
How does Max stack up against the top players?
This section provides a detailed comparison of Max to other major streaming services. The table below breaks down key factors like price, video quality, number of simultaneous streams allowed, and overall editorial rating.
How to Get Max on ANY Smart TV or Streaming Device
For those in search of an exceptional online video streaming experience, Max is a top choice worldwide, offering not only on-demand content but also live TV channels. Users can enjoy their favorite shows, movies, and live TV programming whenever they want, regardless of their location.
If you have a Smart TV or Streaming Device continue reading to learn how to install Max with just a few simple steps.
Once the setup is complete, you will be ready to stream any series, movie, or live TV channel currently available on Max.
How Much Does Max Cost?
When thinking about streaming services, the price is often the most important thing.
Max stands out because its prices are lower than those of many other popular streaming services, but it still has a lot of content.
Max currently offers three main subscription plans:
Max With Ads Monthly Plan
The ad-supported Max plan is $9.99 per month. This provides access to the full Max catalog but with limited commercial interruptions.
You can stream on 2 devices simultaneously at up to HD resolution.
Max Ad-Free Monthly Plan
The standard ad-free Max subscription is $15.99 per month. This provides full access to Max with no ads at all.
You can stream on 2 devices in HD and download up to 30 titles for offline viewing.
Max Ultimate Ad-Free Monthly Plan
The new top-tier plan is Max Ultimate for $19.99 per month. This offers ad-free access with 4K Ultra HD and Dolby Atmos immersive audio capabilities.
You can stream on up to 4 devices simultaneously and download up to 100 titles.
Annual Subscription
You can get a discount by signing up for a full year of any Max plan. The Max With Ads annual plan is $99.99 per year, the Max Ad-Free plan is $149.99 per year, and the Max Ultimate plan is $199.99 per year.
This provides savings of around 14% compared to paying month-to-month.
Does Max Have a Free Trial?
No, Max does not directly offer a free trial for new subscribers.
However, you may be able to get a free trial if you subscribe to the Max channel through Amazon Prime Video.
Which Countries Is Max Available In?
Max has launched in a number of countries, though its worldwide availability still lags behind some competitors.
Here is a look at where you can currently subscribe to Max:
United States
Canada
Latin America including Mexico, Brazil, and Argentina
Parts of Europe including the UK, Ireland, Spain, Sweden, Denmark, and Norway
Parts of Asia including Japan, Philippines, Malaysia, and Indonesia
Max continues to roll out to additional markets across the globe. Some notable countries where Max is not yet available include China, India, Germany, Italy, Australia, and South Africa.
Max's international rights are complicated by existing HBO deals in many countries. In some regions like Portugal and Eastern Europe, HBO programming is available through third-party services, limiting Max's appeal and launch potential.
But Warner Bros. Discovery has stated Max's global expansion is a top priority.
We can expect Max to launch in 10-15 new territories in 2023 and to cover over 190 countries by 2025 with major markets like India slated to gain access in late 2023 or 2024.
Max Channel Lineup
The main draw of Max is its extensive on-demand library of movies, shows, and original programming.
But Max subscribers also get access to live streams of top HBO channels:
HBO – Flagship channel for HBO original series and specials. Airs popular shows like Euphoria, The White Lotus, and Last Week Tonight.
HBO2 – Airs HBO original films plus reruns of classic HBO series.
HBO Signature – Focuses on critically acclaimed and award-winning movies.
HBO Family – Family-friendly movies and shows.
HBO Comedy – Standup specials and comedy series.
HBO Zone – Edgier primetime programming.
HBO Latino – Spanish-language HBO programming.
These live HBO feeds are available at no extra cost to Max subscribers.
You can stream them through the Max app on smart TVs, mobile devices, and other platforms with a valid Max login.
Shows on Max
Max offers an extensive library of shows across various genres. Here's a glimpse of what they offer:
| Show | Genre |
| --- | --- |
| Friends: The Reunion | Special Event |
| Watchmen | Drama/Action |
| Westworld | Sci-Fi |
| Succession | Drama |
| Game of Thrones | Fantasy/Drama |
| Mare of Easttown | Crime/Drama |
| The Undoing | Thriller/Drama |
| Euphoria | Drama |
| The Flight Attendant | Comedy/Thriller |
| The Sopranos | Crime/Drama |
| The Wire | Crime/Drama |
| Entourage | Comedy/Drama |
This is just a small sample of the content available on Max.
Keep in mind that Max regularly updates its content library, ensuring there's always something new to discover.
What Devices Are Compatible with Max?
One of Max's strengths is its broad compatibility with various devices. This allows Max subscribers to enjoy their favorite shows, movies, and live events on various platforms.
So, if you're wondering what devices are compatible with Max, you've come to the right place!
The following devices are fully compatible with Max:
iPads
iPhones
Android devices
Chromecast
Amazon Kindle Fire tablets
Xbox One
Most newer streaming sticks and tablets
This extensive device compatibility makes Max a top choice for those seeking a versatile and flexible streaming solution.
What Smart TV Brands are Compatible with Max?
For those who prefer to watch on larger screens, compatible Max devices also include all popular Smart TVs.
This means that smart TV brands like Vizio, LG, Samsung, Hisense and TCL are fully compatible with the Max platform.
Max is compatible with smart TVs running on Apple TV, Android TV, Fire TV, Roku, and the Tizen system, so you have a variety of options from which to choose.
Furthermore, any smart TV with built-in Chromecast functionality will automatically run Max.
How Many Devices Can Stream Max at Once?
The number of devices that can stream Max at the same time is determined by your subscription plan.
The Max With Ads plan, enables streaming on 2 devices at the same time. This allows you to watch Max on one TV and have someone else watch on a phone or tablet concurrently.
If you upgrade to the standard Max Ad-Free plan you still get 2 concurrent streams.
For households or groups needing more than 2 streams, the top-tier Max Ultimate Ad-Free plan allows up to 4 concurrent streams. This enables watching Max on up to 4 TVs or devices simultaneously around your home.
If you attempt to exceed these limits, you may receive an error code.
How to Cancel Max
Canceling your Max subscription is simple. Users can easily cancel their subscription by following these detailed instructions on how to cancel a Max subscription.
Remember that you need to cancel subscriptions at least 24 hours before the next billing date to avoid being charged for the next cycle.
Read More About Max…
End of content
End of content