Hulu Review 2023: Is it Worth It? (Price, Plans, Shows & More)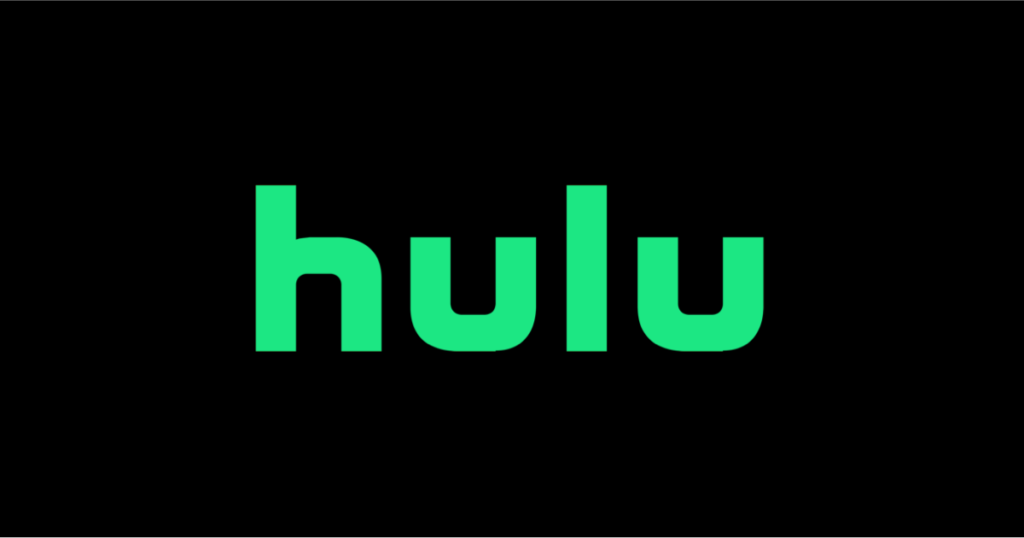 Features:
Original Programming
Bundle w/Showtime
Live Sports
Navigating the digital entertainment world can be challenging with so many streaming apps to choose from.
With so many choices, how do you figure out which ones are worth your time and money?
In this review, we'll explore everything you need to know about Hulu. We'll discuss its pricing, plans, content variety, device compatibility, and overall user experience to help you decide if it's right for your streaming needs.
Is Hulu Worth It? (Our Upfront Recommendation)
Hulu offers an extensive library of TV shows, movies, and original content, but is the subscription fee worth it?
For TV and movie fans looking to cut the cord, Hulu remains a top streaming option in 2023.
With plans starting at $7.99 per month, Hulu is one of the more affordable streaming options.
However, the lower price point does mean you'll have to sit through advertisements on their lower-tier plan.
The service offers hundreds of popular shows the day after they air, making it a top choice for cord-cutters who still want timely access to network and cable programs.
Hulu also has partnerships with networks like FX and HBO to provide in-season access to certain current shows. The movie selection rotates regularly and includes both classic and contemporary films.
Where Hulu really shines is its original content. Critically acclaimed series like The Handmaid's Tale, Ramy, and Pen15 have earned Hulu its first Emmy wins and established it as a destination for innovative storytelling.
Hulu has also produced quality revivals like Veronica Mars and Party Down.
The biggest drawbacks are the ads on the base plan, which run about the same number as on cable, and the lack of ability to download content for offline viewing.
At the inexpensive price point, Hulu is worth trying for a month or two to see if you get hooked.
Hulu Review: Everything You Need to Know
What is Hulu?
Hulu launched in 2008 as one of the first premium ad-supported streaming services, looking to capitalize on the growing demand for online video content.
The platform was created through a joint venture between major media companies NBCUniversal and News Corp as a way to legally stream their content online.
Over the years, Hulu steadily grew its subscriber base and expanded its offerings of TV shows, movies, Live TV, and original programming to become one of the leading streaming platforms.
History of Hulu
Hulu's origins trace back to 2007, when media giants NBCUniversal and News Corp (parent of Fox) joined forces to create an ad-supported streaming video service. Their goal was to provide a legal online platform for viewers to watch shows from multiple networks and studios in one place.
The platform offered current programs from over 50 providers like NBC, Fox, ABC, and Comedy Central shortly after they aired live on TV. This immediately made Hulu a desirable destination for cord-cutters.
In the following years, Hulu continued expanding its content library by signing deals with networks like MTV, BET, and Univision.
By 2010, the service had over 1 million paid subscribers accessing over 4,000 titles. Hulu also became the first streaming platform to stream shows in HD.
The platform debuted original programming in 2011 with the launch of Morgan Spurlock's documentary series A Day in the Life. Building up a roster of originals quickly became a priority, leading to acclaimed shows like The Handmaid's Tale premiering in 2017.
By 2022, thanks to growth in original content and live television options, Hulu surpassed 45 million total subscribers.
It remains a major force in the streaming landscape, using its extensive broadcast catalog and award-winning originals to attract both cord-cutters and those looking to complement services like Netflix.
Hulu has cemented itself as a subscription worthy of consideration for any television or movie enthusiast.
Hulu vs Other Streaming Services
How does Hulu stack up against the top players?
This section provides a detailed comparison of Hulu to other major streaming services. The table below breaks down key factors like price, video quality, number of simultaneous streams allowed, and overall editorial rating.
How Much Does Hulu Cost?
When thinking about streaming services, the price is often the most important thing.
With flexible plans for both streaming library content and live television, Hulu offers pricing options tailored to different needs and budgets.
Hulu offers four subscription plans:
Hulu Basic
The basic ad-supported plan costs $7.99 per month. This gets you access to Hulu's full on-demand streaming library of shows, movies, and Hulu originals, but includes advertisements during programming.
At under $10 monthly, this tier is ideal for budget-conscious streamers who don't mind commercial interruptions.
Hulu (No Ads)
For $14.99 per month, subscribers can upgrade to the no-ads plan. This removes all advertising from Hulu's on-demand library for uninterrupted streaming.
At only $7 more than the basic plan, the no-ads option is a worthwhile upgrade for many viewers who want a commercial-free experience.
Hulu + Live TV
Priced at $69.99 per month, Hulu + Live TV bundles the Hulu streaming library with over 75+ live news, sports, and entertainment channels.
A valuable choice for cord-cutters, this plan replaces the need for traditional cable while providing access to in-demand Hulu content. Add-on features like enhanced DVR and unlimited screens are available.
Hulu (No Ads) + Live TV
At $75.99 per month, subscribers can combine ad-free on-demand Hulu with the Live TV package. This removes advertisements from both the library of on-demand content as well as from the 75+ live channels.
The increased price provides the most complete Hulu experience with uninterrupted streaming.
Does Hulu Have a Free Trial?
Yes, Hulu offers a 30-day free trial of their No Ads plan for new subscribers.
This trial period allows potential users to explore the service and its content before deciding on a paid subscription.
Which Countries Is Hulu Available In?
As a streaming service owned by Disney and Comcast through a joint venture, Hulu is primarily focused on serving the North American market. Below are the main countries where Hulu is currently available:
United States
Hulu is available across the United States. American viewers represent the service's largest subscriber base. Hulu carries many shows from U.S. broadcast and cable networks shortly after they air domestically. Its pricing and content offerings are tailored for American audiences.
Japan
In Japan, Hulu has been available as a subscription streaming service since 2011. Hulu Japan carries many popular American TV shows along with locally produced movies and series. The service has found success in Japan by catering to the market's appetite for foreign programming.
Mexico
Hulu launched in Mexico in 2022, marking its first expansion into Latin America. The service provides an affordable streaming option for Mexican audiences. However, the content library available in Mexico is more limited compared to the U.S. due to differences in licensing rights across regions.
At this time, Hulu is not readily available in other international markets. Rights issues frequently restrict which content can be made available in certain countries.
However, using a VPN to access the U.S. library provides one workaround to watch Hulu abroad.
Hulu Channel Lineup
For viewers interested in cutting the cord, one of Hulu's main appeals is its Hulu + Live TV plan which provides access to over 75+ live TV channels in addition to Hulu's on-demand library.
Here are some of the major channels available in Hulu's channel lineup:
Local Broadcast Networks – Get live local feeds of ABC, CBS, NBC, Fox and other local broadcast affiliates based on your location. This allows you to watch local news, sports and more.
Entertainment – Channels like TNT, TBS, FX, Freeform, Bravo, and E! provide live feeds of popular shows, movies, and entertainment programming.
Sports – ESPN, FS1, NFL Network, and other sports channels air live games from leagues like the NFL, MLB, NBA, NHL and more.
News – Stay updated on current events with live news from CNN, Fox News, MSNBC, CNBC and more.
Kids – Kid-friendly channels like Cartoon Network, Nickelodeon, and Disney Channel offer live shows and movies for children of all ages.
Lifestyle – Food Network, HGTV, Travel Channel and others provide reality shows, cooking shows, and travel content.
Shows on Hulu
Hulu offers an extensive library of shows across various genres. Here's a glimpse of what they offer:
| Show | Genre |
| --- | --- |
| The Handmaid's Tale | Drama |
| Castle Rock | Horror |
| Future Man | Comedy |
| Harlots | Drama |
| The Act | True Crime |
| Little Fires Everywhere | Drama |
| Ramy | Comedy |
| High Fidelity | Comedy-Drama |
| Normal People | Drama |
| The Great | Comedy-Drama |
This is just a small sample of the content available on Hulu.
The platform also offers content in other genres like science, history, nature, and more.
Keep in mind that Hulu regularly updates its content library, ensuring there's always something new to discover.
What Devices Are Compatible with Hulu?
One of Hulu's strengths is its broad compatibility with various devices. This allows Hulu subscribers to enjoy their favorite shows, movies, and live events on various platforms.
So, if you're wondering what devices are compatible with Hulu, you've come to the right place!
The following devices are fully compatible with Hulu:
iPads
iPhones
Android devices
Chromecast
Amazon Kindle Fire tablets
Xbox One
Most newer streaming sticks and tablets
This extensive device compatibility makes Hulu a top choice for those seeking a versatile and flexible streaming solution.
What Smart TV Brands are Compatible with Hulu?
For those who prefer to watch on larger screens, compatible Hulu devices also include all popular Smart TVs.
This means that smart TV brands like Vizio, LG, Samsung, Hisense and TCL are fully compatible with the Hulu platform.
Hulu is compatible with smart TVs running on Apple TV, Android TV, Fire TV, Roku, and the Tizen system, so you have a variety of options from which to choose.
Furthermore, any smart TV with built-in Chromecast functionality will automatically run Hulu.
How to Get Hulu on ANY Smart TV or Streaming Device
For those in search of an exceptional online video streaming experience, Hulu is a top choice worldwide, offering not only on-demand content but also live TV channels. Users can enjoy their favorite shows, movies, and live TV programming whenever they want, regardless of their location.
If you have a Smart TV or Streaming Device continue reading to learn how to install Hulu with just a few simple steps.
Once the setup is complete, you will be ready to stream any series, movie, or live TV channel currently available on Hulu
How Many Devices Can Stream Hulu at Once?
A Hulu subscription allows content streaming on up to two devices simultaneously.
This makes it an excellent choice for families or shared households, as multiple users can watch different shows at the same time without interruptions.
If you attempt to exceed this limit, you may receive an error code.
How to Cancel Hulu
Canceling your Hulu subscription is simple. Users can easily cancel their subscription by following these detailed instructions on how to cancel a Hulu subscription.
Remember that you need to cancel subscriptions at least 24 hours before the next billing date to avoid being charged for the next cycle.
Read More About Hulu…
End of content
End of content