LG TV Sound But No Picture (Try This FIRST!) [2023]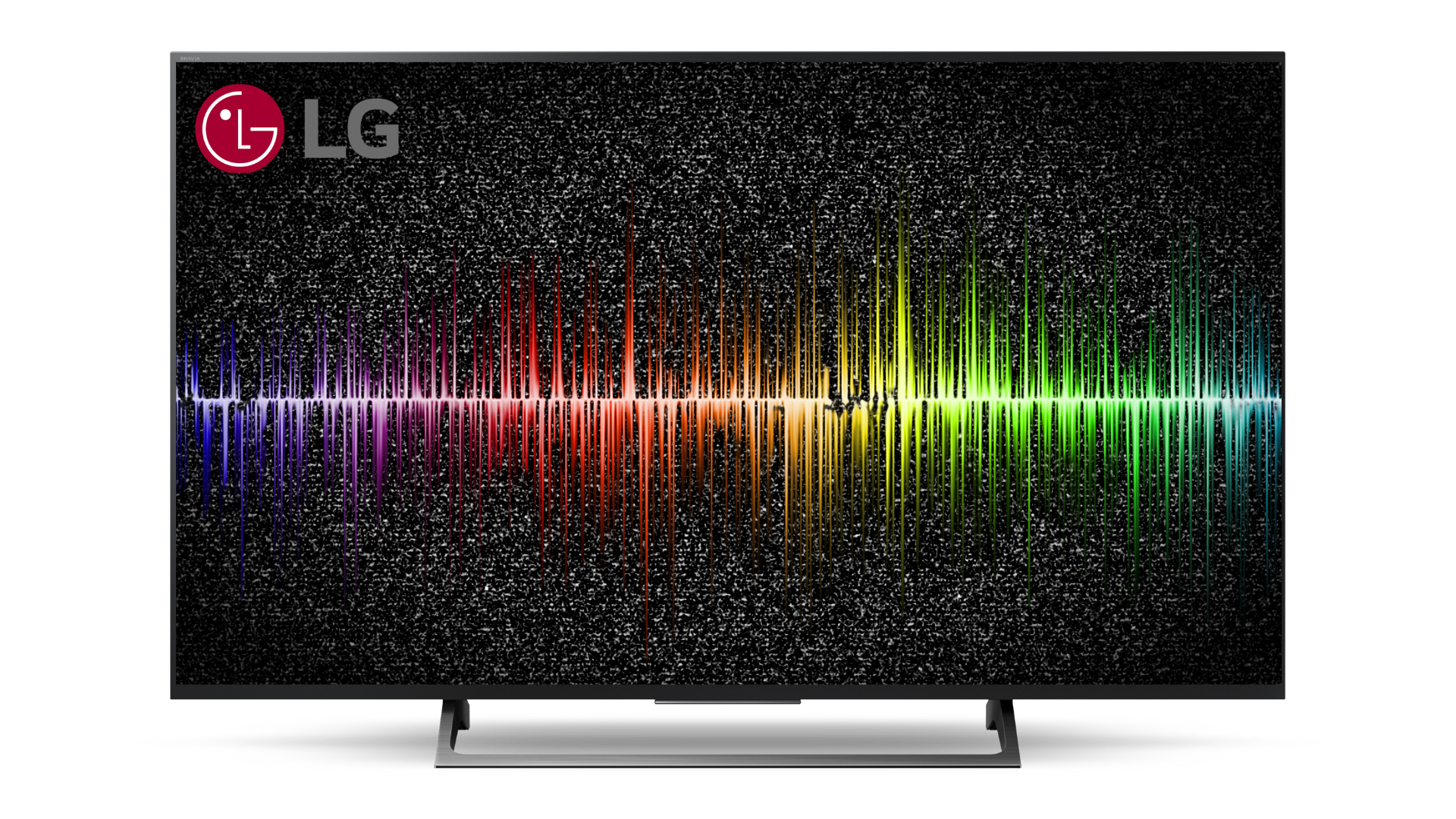 It can be quite frustrating to settle down to watch your favorite TV show only to find that there's sound but no picture on your LG TV.
However, before rushing to purchase a new TV, there are some basic troubleshooting steps that you can try.
This blog post will guide you through how to fix the LG TV sound but no picture issue, providing easy-to-follow tips and tricks that you can use from the comfort of your own home.
Don't give up on your TV yet…keep reading to see how you can potentially save it from being thrown out.
ℹ LG TV sound but no picture? Try this quick fix first…
If your LG TV has sound but no picture, you must reset it. Unplug your television from the wall and wait exactly 60 seconds. Next, reconnect your TV to the power source. This will perform a safe soft reset on your TV, allowing it to start right up and have both sound and a working display without any issues.
The above method is called a "soft reset" and will most likely cure the issue, but if it doesn't don't worry….because we have compiled a list of alternative ways to fix your LG TV sound but no picture problem.
How to Troubleshoot LG TV Sound But No Picture
Check HDMI Cables and Connections
If your LG TV has sound but no picture, a faulty cable may be at blame.
An issue with HDMI cables in particular is that they can fail unexpectedly.
If you are using an HDMI cable, it is important that you check it to ensure that it is in working order.
Try to remove any dust or debris that may have accumulated with a soft brush or cotton swab.
Make sure you're using an up-to-date HDMI version 2.0 or 2.1 cable as well.
Failure to display images on the screen could also be the result of a faulty port.
At least four HDMI ports are standard on new LG TV models. Plug your external device or video source into one of those instead.
If you are still having issues with your screen after completing the previous step, then moving on to the next step will most likely solve it.
Check for a Malfunctioning Backlight (The Flashlight Test)
If the sound is working on your LG TV but the picture is not, the problem is most likely with the backlight.
You can test the backlight by shining a light on the screen.
The LCD crystals will continue to emit color even if the backlight stops working, making them visible once again with the use of an external light source.
A complete failure or a hardware issue is the most likely cause of this problem.
To fix the problem or replace the hardware, a technician will be required to open the TV's back.
Check for Power Problems
The primary reason why the picture isn't working could be a broken backlight. A power issue is also not completely out of the question.
To ensure that your power source is functioning properly try this:
Unplug your TV from the wall outlet
Plug a lamp into the same wall outlet
If the light bulb flickers or blows out you have a problem with the power source itself. NOT the TV.
You can repeat the preceding steps using your power strip in place of the power outlet to see if a faulty power strip is to blame.
Perform a Screen Test
Even after trying all of the above solutions, your LG TV may still have sound but no picture.
It's possible that you'll have to run a picture diagnosis.
You can follow the steps outlined in the following section:
Press the Settings button on your LG remote control
Choose All Settings
Then select Support
In order to perform a picture test, select Screen Self Diagnosis
The test will walk you through the correct procedure and advise you on any changes you need to make to make sure your screen is functioning properly.
If this doesn't fix your sound but no picture problem, then the next step is to examine your cables and ports.
Update Your LG TV's Software
If the software on your LG TV is out-of-of-date, you may encounter a variety of problems like flickering, a black screen of death, and even the LG No Signal error message.
Checking for and installing new LG TV webOS updates can often be the solution to your problem.
It's as easy as seeing if there is a firmware update for your TV model. These updates are often carried out automatically, although occasionally they are overlooked.
First, turn on your LG TV and follow these instructions:
Press the Home/Start button on the remote
After that, select Settings from the drop-down menu
Click on All Settings
Choose General
Navigate to About this TV
Verify that Automatic Updates is toggled ON
If there are any software updates available for installation they will be done automatically by your TV.
Remember that if automatic updates stop working for whatever reason, you may still update the software on your LG TV manually.
Follow these steps to manually update your LG TV firmware:
Go to the LG TV Support Page
Type in your LG TV's model number
Download and unzip the file containing your TV's current firmware
Create a folder on a USB flash drive titled LG_DTV
Place the unzipped EPK file in the newly created folder
Insert the flash drive into the USB port on the rear of your LG TV
Follow the on-screen prompts/instructions
Make sure to keep your LG TV up-to-date with the latest software by performing regular updates.
How to Factory Reset a LG TV
The factory reset option is recommended if either of the two steps above fixes your LG TV sound but no picture issue, but the problem returns at a later date.
It's possible that a software error caused the black screen on your LG TV. A factory reset of your television can resolve this issue.
If you have access to a functioning remote control, then try this method first (It's the easiest):
To access the menu, press the Smart button once the TV has been turned on (you may have briefly powered it up by disconnecting it or removing the remote batteries).
Click the Gear icon that should be present in the top right
Find General and choose the Reset to Initial Settings option
Use the buttons on the LG TV itself to perform a factory reset if you can't find your remote or it doesn't work.
Find the Power (which is normally located on the side of the screen) and press it to turn the TV on
Hold down the Power button for at least 10 seconds
The TV will immediately reboot and enter factory reset mode. Rebooting and resetting your TV takes a few minutes.
Your LG TV will return to its original settings once the process has been completed.
You still having problems? Perhaps it's time to get the pros involved…
Contact LG Customer Support
Contacting customer support may be necessary if none of the above solutions work to speed up your LG Smart TV.
LG customer support is available via text message, internet live chat, and phone.
You can contact customer support at 1(800) 243-0000 if you want to speak with someone directly. Customer service hours are 7:00 a.m. – Midnight Central Standard Time, Monday through Friday.
You can also try out the Text Support or Live Agent Chat options if you prefer to communicate via typing.
While contacting support may resolve the issue, there may be other problems with your TV that you are unable to resolve on your own.
They can help you by working with you over the phone or by providing instructions on how to send in your TV for repair, if necessary.
Other Options (Nothing Has Fixed the Problem)
If you can't find a solution to your LG TV sound but no picture problems, and your TV is out of the warranty window then you really have two choices:
Purchase a New LG TV
It might be better to just buy a new television set if your LG TV is no longer covered by a warranty.
Since smart TVs have never been more affordable, you might be able to purchase a brand-new TV with more features and a larger screen for the same cost (or less) as repairing your old one.
Repair your LG TV
Even if it isn't covered by the initial warranty, you can still send your TV back to LG for repairs.
But your best bet is probably to find a certified repair professional in your area.
You have to be very careful when you take a TV apart. There are a lot of fragile wire connections and high-powered circuits in the TV that might cause damage (or even electrocution) if you make the wrong move.
This is why we advise having your TV repaired by the manufacturer (even if the warranty has lapsed) or finding a certified TV repair specialist on your own to do the required repairs.
Unless you are highly skilled at electronics repair, we never recommend trying to replace internal parts (like a bad controller card or backlight) yourself!
Frequently Asked Questions
Here are answers to some of the most frequently asked questions about troubleshooting your LG TV that has sound but no picture 👇
Why does my LG TV screen go black but has sound?
There could be a number of reasons why your LG TV's screen is so dark. By updating the TV's firmware, trying to ensure the smart TV has power, and also double-checking the connections, most issues can be resolved.
What causes LG TV backlight to fail?
LED backlight failure occurs when LEDs burn out and cause visible damage to the screen's pixels. Affected LEDs will continue to carry current, but they will not emit any light, creating black areas on the display. It's possible that a faulty power supply, driver circuit, or LED is to blame for the glare.
How much does it cost to fix a backlight on a LG TV?
It will cost you between $100 and $125 to change a single LED backlighting strip, and that price will cover both the materials and the labor required to do so. Fixing an older TV will cost you extra money. There may be a lack of replacement parts for certain televisions. Television sets with screens of 42 inches or more require more expensive components.
In Conclusion…
As mentioned previously, your LG television may have sound but a black display for various reasons.
Here is a summary of the ways to fix your LG TV when it has sound but no picture:
Check for faulty HDMI cable and connections
Check for a malfunctioning backlight
Check for power problems
Check the lighting levels of room
Perform a screen test
Update software
Factory reset TV
Contact LG customer support
Purchase a new TV or hire a certified repairman to fix the current unit
Remember to be patient and take each step carefully! We hope this post has been useful in addressing your LG TV's sound but no picture problem.