How to Get Spectrum App on LG Smart TV (Install & Watch in Minutes) [2023]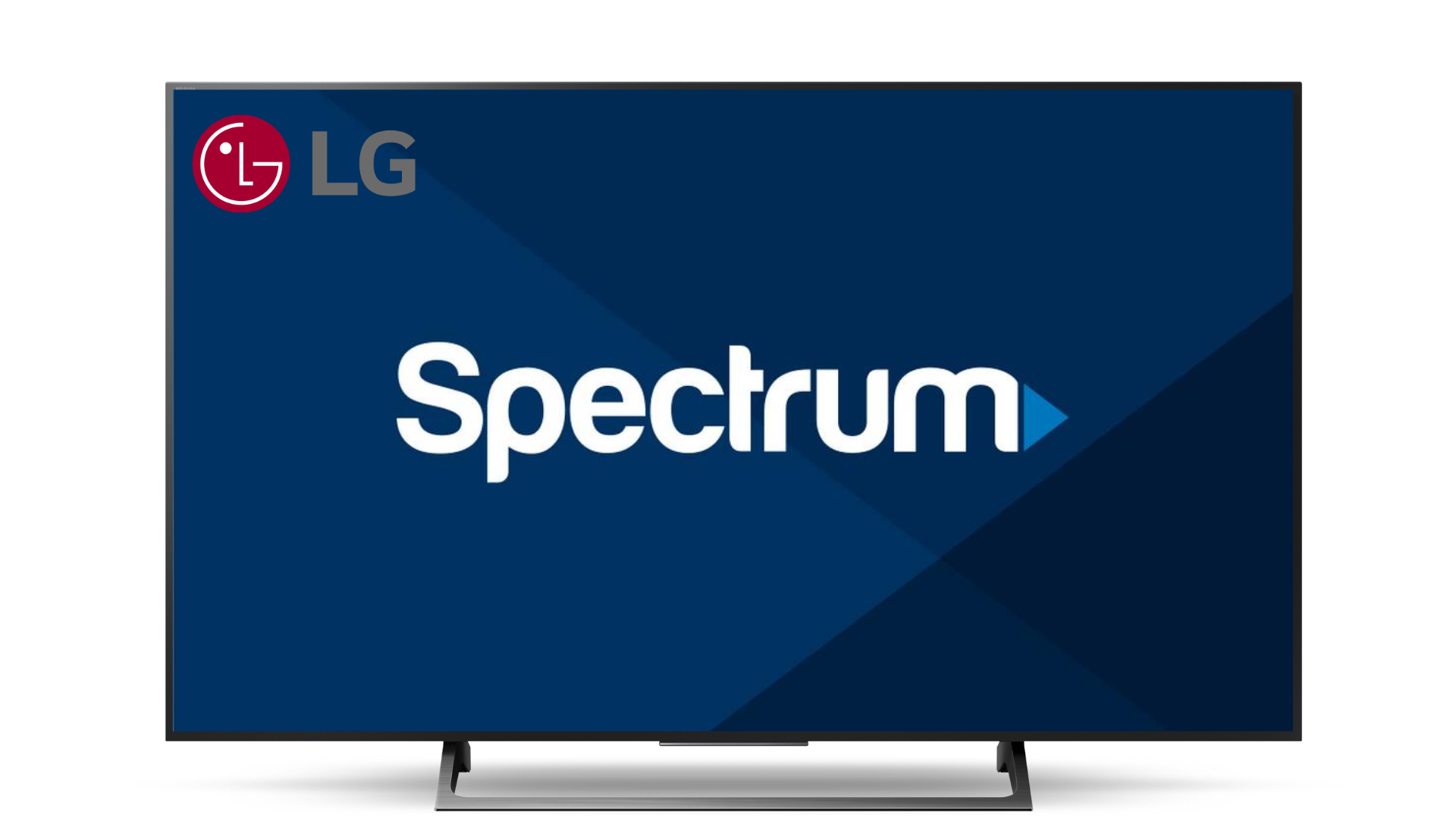 Did you know that if you have Spectrum Internet, you can download the Spectrum App at no additional cost and watch live TV and programming that is available on demand wherever you go?
With the convenience of the app, you are able to watch live TV, view previous episodes of your favorite shows, and much more.
If you happen to own an LG TV, I'll show you how to get the Spectrum app on LG by following the instructions provided in this article.
As soon as you're finished reading this post, you'll be able to stream movies and shows from Spectrum on your LG Smart TV.
ℹ Want to watch Spectrum on LG TV? Try this first…
You can download and install the Spectrum App right from the LG Content Store if your LG Smart TV is powered by webOS 3.5 or higher:
Turn on your LG TV and ensure that it is properly connected to the internet
To access the main menu, select the Home button located in the center of your remote
Choose the Content Store tab that's located at the very bottom/right of the display
Click the Search icon at the top/right of the page and type "Spectrum"
After selecting the Spectrum app, click the Install button
Enter the credentials associated with your current Spectrum account, and you'll be ready to start watching!
📝If your LG remote doesn't have a Home button in the center, you can try pressing the Input button until the Content Store option appears. Once the Content Store interface loads, follow steps #4 through #6 above ☝
How to Get Spectrum App on LG TV with Chromecast
If your LG Smart TV doesn't run on webOS 3.5 or higher don't worry….you can still watch your favorite content with the built-in Chromecast capability that comes with your LG.
Before you try to watch Spectrum on your LG TV using Chromecast, make sure your phone (or computer) and TV are BOTH connected to the SAME WiFi network.
Ensure that your LG TV is equipped with Chromecast or that another Chromecast device is properly connected
Install the Spectrum app on your mobile device or computer, then run it
After entering your login information, click the Log In button
Select the Cast button in the upper right corner
Select your LG TV or Chromecast from the list that appears
Just choose the movie or television show you want to watch and click the Watch Now button, and Spectrum should stream seamlessly on your LG via Chromecast!
Use Apple AirPlay to Watch Spectrum on LG TV
If the Spectrum Content Store app isn't working properly on your LG Smart TV, there is still yet another option. you can watch movies and TV shows by using the TV's Apple AirPlay integration.
To avoid connection problems when streaming Spectrum on your LG TV using AirPlay, make sure your phone (or computer) and TV are BOTH connected to the SAME WiFi network.
Make sure that your LG TV is compatible with AirPlay; otherwise, the software on your LG TV will need to be updated
Install the Spectrum app from your app store and open it on your phone or computer
Type in your username and password, then click Log In
Select the AirPlay button in the upper right corner
Select your LG TV from the list that appears
The final step is to select a film or TV show from the Spectrum app and click the Watch Now button. Content from the Spectrum app will now be directly streamed to your LG via Apple Airplay.
How to Get Spectrum App on Older LG TVs (Streaming Devices & Gaming Consoles)
Several solutions exist for using the Spectrum app on an older LG TV that does not officially support the service.
The vast majority of today's smart gadgets support Spectrum, and this support is generally already built in.
The following devices are completely compatible with your LG television:
Smartphones: Android, iOS
Streaming Devices: Roku, TiVo, Android TV, Apple TV, Chromecast
Gaming Consoles: Xbox, PlayStation
Cable Companies: Comcast Xfinity
If you follow the instructions below, you should be able to play video content from the Spectrum app on any device you have lying about. 👇
Connect the streaming device via WiFi to your LG TV (and an electrical outlet, if necessary)
The next step is to locate Spectrum in your device's app store, press the Download button, and then sit tight as the app is installed
Open the Spectrum app and select the movie or tv show you wish to watch
The specific steps will change according to the type of device you're using.
If you are still having problems getting your LG to work with the Spectrum app you may have a problem with your LG WiFi connection or the webOS may need to be updated.
Frequently Asked Questions
The following are some of the answers to the most frequently asked questions regarding the installation of the Spectrum app on your LG TV 👇
Can you get Spectrum on LG TV?
Yes. The Spectrum app is natively available on all LG Smart TVs running webOS 3.5 or above.
Why won't the Spectrum App work on my LG TV?
Kindly check that your connection is reliable enough for streaming before beginning. Delete all of the stored data and cache from your device. You can erase both cache and data from your LG TV by going into the settings menu. The Spectrum app needs to be uninstalled and then reinstalled on your device if you are going to stream using Chromecast or Airplay.
Is Spectrum App available on all Smart TVs?
Yes. Spectrum is available on most popular smart TV brands such as Vizio, LG, Samsung, and TCL.
In Conclusion…
As mentioned previously, there are a number of ways to get the Spectrum app on your LG Smart TV:
Install Spectrum directly onto LG Content Store (EASIEST SOLUTION)
Stream Spectrum with Chromecast
Stream Spectrum with Airplay
Connect a streaming device or gaming console to your LG TV
I genuinely hope that you were able to find some useful information in this post!