How to Watch Spectrum TV Online (Live Channels on Computer & Streaming Devices) [2023]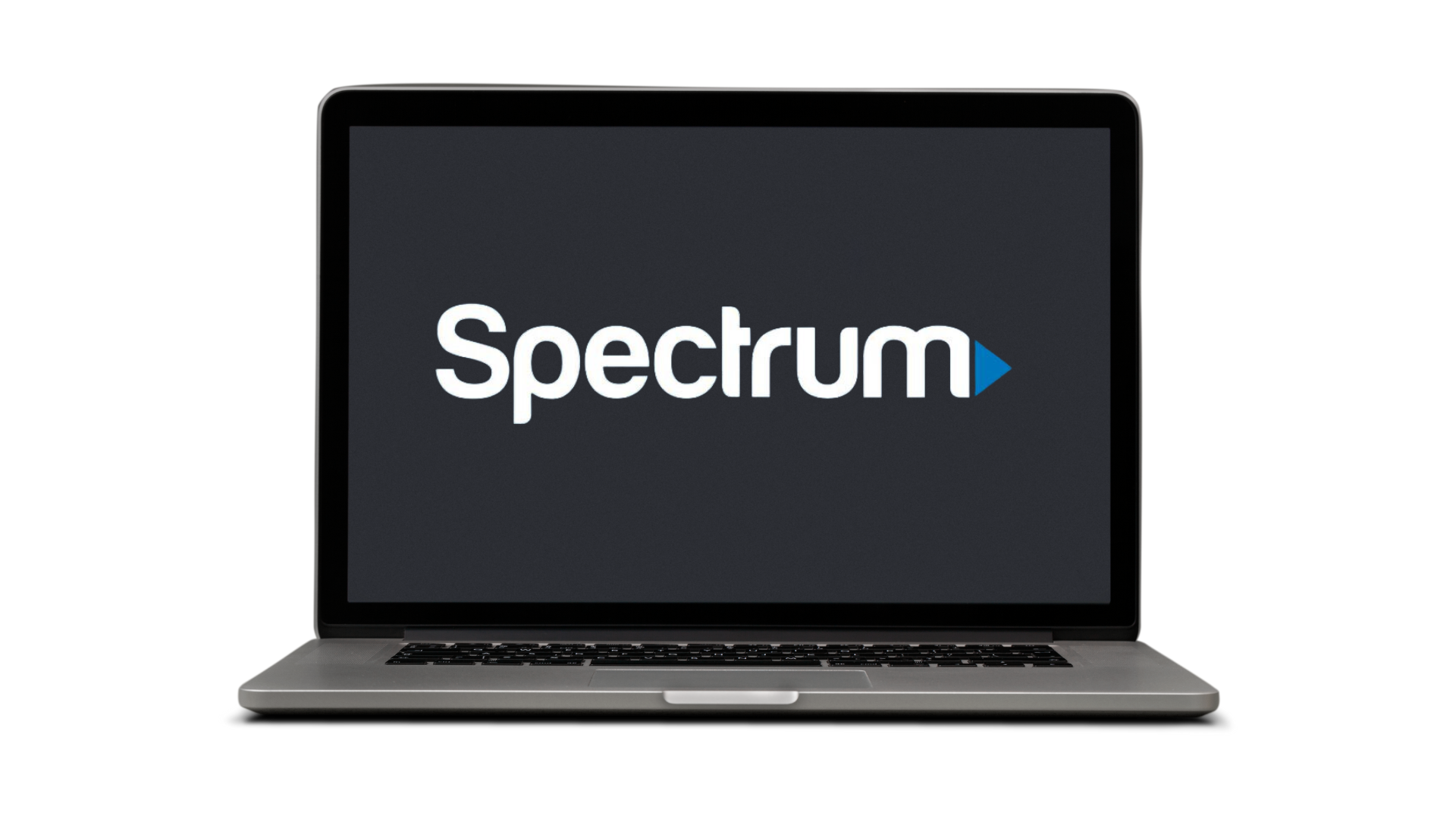 Want to watch your favorite Spectrum TV channels and shows online from anywhere?
With Spectrum TV, it's easy to stream live TV on your computer, phone, tablet, or other device.
But how exactly do you access the Spectrum TV app and website to view live channels and on-demand programming?
In this guide, we'll explain everything you need to know about how to watch Spectrum TV online.
We'll cover how to log in to the Spectrum TV app, the platforms and devices that support live streaming, instructions for watching on a web browser, and more.
Whether you want to catch up on live sports, news, and events or binge your favorite series on the go, read on to learn how to watch Spectrum TV on all your devices with just an internet connection.
How to Watch Spectrum TV on Your Laptop
Watching Spectrum TV on your laptop is a breeze with the Spectrum TV app or website. Follow to guide below to learn how to access live TV and on-demand shows on your laptop.
Use the Spectrum TV Website
The easiest way to watch Spectrum TV on your laptop is by using the Spectrum TV website.
Go to watch.spectrum.net in your preferred browser (Chrome, Firefox, Safari, etc).
Enter your credentials to log in and start watching Spectrum TV.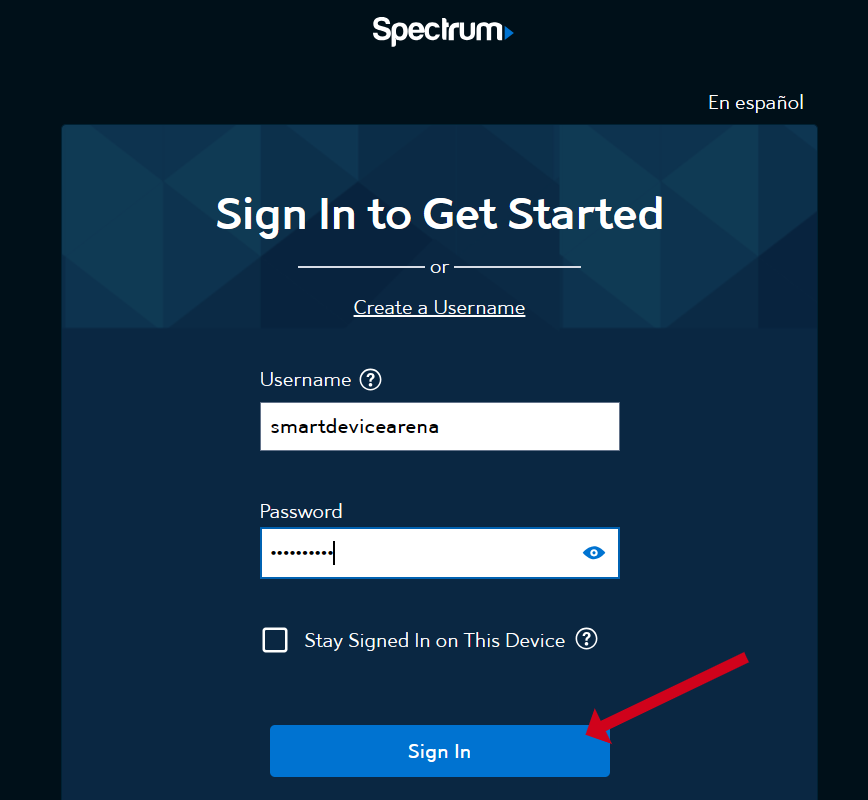 This will bring you to the Spectrum TV website where you can view your channel lineup and see what's currently playing. The website works for streaming live TV and on-demand content as long as you're connected to the internet.
While there is no Spectrum TV app for laptops, the website provides the same functionality.
How to Watch Spectrum TV on Mobile Devices
The easiest way to watch Spectrum TV on your phone or tablet is by downloading the Spectrum TV app.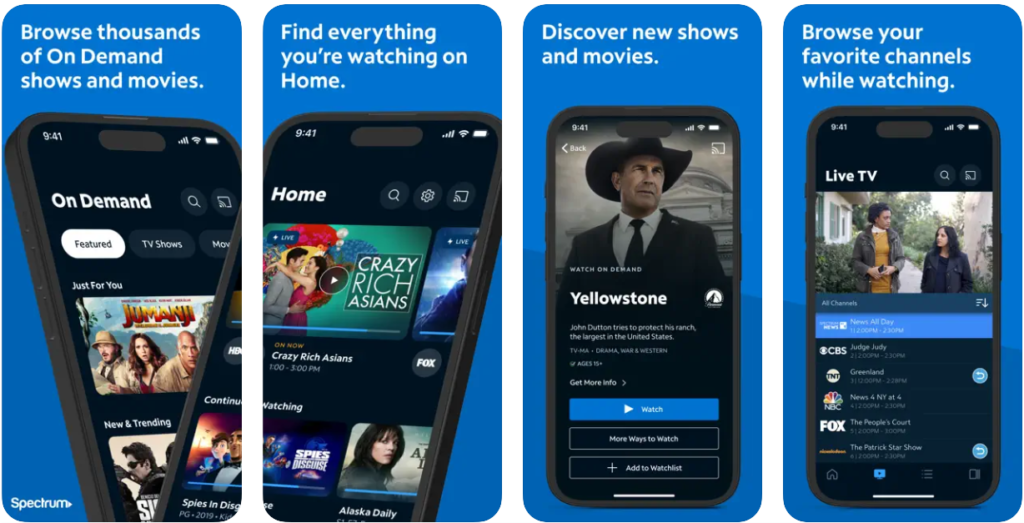 Here's how to watch Spectrum TV:
Download and install the Spectrum TV app from your device's app store
Launch the app and login with your Spectrum credentials
Browse or search for the live TV channel you want to watch and select it
The app will stream the live feed over Wi-Fi or mobile data so make sure you have a good internet connection
For full functionality, verify your Spectrum TV subscription when prompted in the app.
You can now watch live Spectrum TV on your iPhone, iPad, Android phone, Android tablet or Kindle Fire
How to Watch Spectrum TV on Smart TV
Watching Spectrum cable on your Smart TV is easy thanks to handy Spectrum TV apps.
Whether you have a Vizio, LG, Samsung, TCL or Hisense Smart TV, you can access live Spectrum channels and on-demand shows.
Check your smart TV's app store to see if Spectrum TV streaming is supported. It's an easy way to cut the cable cord but keep the channels.
All you need is the Spectrum TV app and your Spectrum account details.
Read and follow these setup guides to get the Spectrum TV App working with your brand of Smart TV:
Once set up, you can stream live channels, view the guide, and watch on-demand titles. No cable box is required!
How to Stream Spectrum TV on Streaming Devices
In addition to smart TVs, Spectrum subscribers can also stream live TV and on-demand content on various streaming devices using the Spectrum TV app.
The Spectrum TV app is widely supported across many popular streaming devices, media players, and gaming consoles.
The following devices are fully compatible with the newest version of the Spectrum TV App:
Roku players
Amazon Fire TV and Fire TV Stick
Apple TV
Android TV devices
NVIDIA Shield
Xbox One, Xbox Series X and Xbox Series S (select markets)
Chromecast and Chromecast built-in devices
AirTV Player
Oculus Go and Oculus Quest
As long as you have a Spectrum TV subscription, you can download the Spectrum TV app on these streaming devices and watch live channels and on-demand content.
Support varies by region, so check with Spectrum to confirm which devices are supported in your area.
Why Can't I Watch Spectrum TV Away From Home?
Spectrum TV subscribers have the ability to stream live channels and on-demand shows using the Spectrum TV app. However, many customers find that they run into issues accessing Spectrum TV programming when traveling or away from their home Wi-Fi network.
There are a few technical factors that limit out-of-home streaming access for Spectrum television.
Below are the key reasons why you may be unable to stream Spectrum TV programming while traveling or when away from your home Wi-Fi network:
Geographic Restrictions
Spectrum's TV streaming is typically limited to your home Wi-Fi network, so you can't stream outside of your home area due to content licensing restrictions.
Authentication Requirements
The Spectrum TV apps often require you to authenticate on your home Spectrum internet connection periodically.
Being away from home means you can't re-verify on your home network.
Mobile App Limitations
The Spectrum TV mobile apps allow out-of-home streaming, but limit it to only certain channels due to mobile streaming rights, meaning you may not get access to your full channel lineup.
Home Internet Required
Even if accessed through a streaming device, it still requires an active internet connection at your home address to deliver the video streams.
No home internet = no Spectrum TV access.
Blocking of IP Addresses
Spectrum may detect and block IP addresses from outside your home area to enforce geographic restrictions. This can cause the service to be blocked when you when traveling.
The underlying issue is that Spectrum's TV streaming rights are tightly tied to your home location. To get your full Spectrum TV channels and DVR library outside the house, you'll need a TV streaming service with universal streaming rights or a TV antenna.
Spectrum's systems just aren't designed for out-of-home streaming access across all channels.
In Conclusion…
Spectrum has made it easy for subscribers to enjoy their cable TV channels without needing a set-top box. As a Spectrum customer, you've got a variety of options to stream Spectrum TV in your home without cable boxes.
The Spectrum TV app works across many platforms, while the website lets you watch on a laptop or desktop.
You can now cut the cord and free your Spectrum TV viewing from the constraints of your cable subscription!