Roku Remote Blinking Green Light (How to Fix and What it Means) [2023]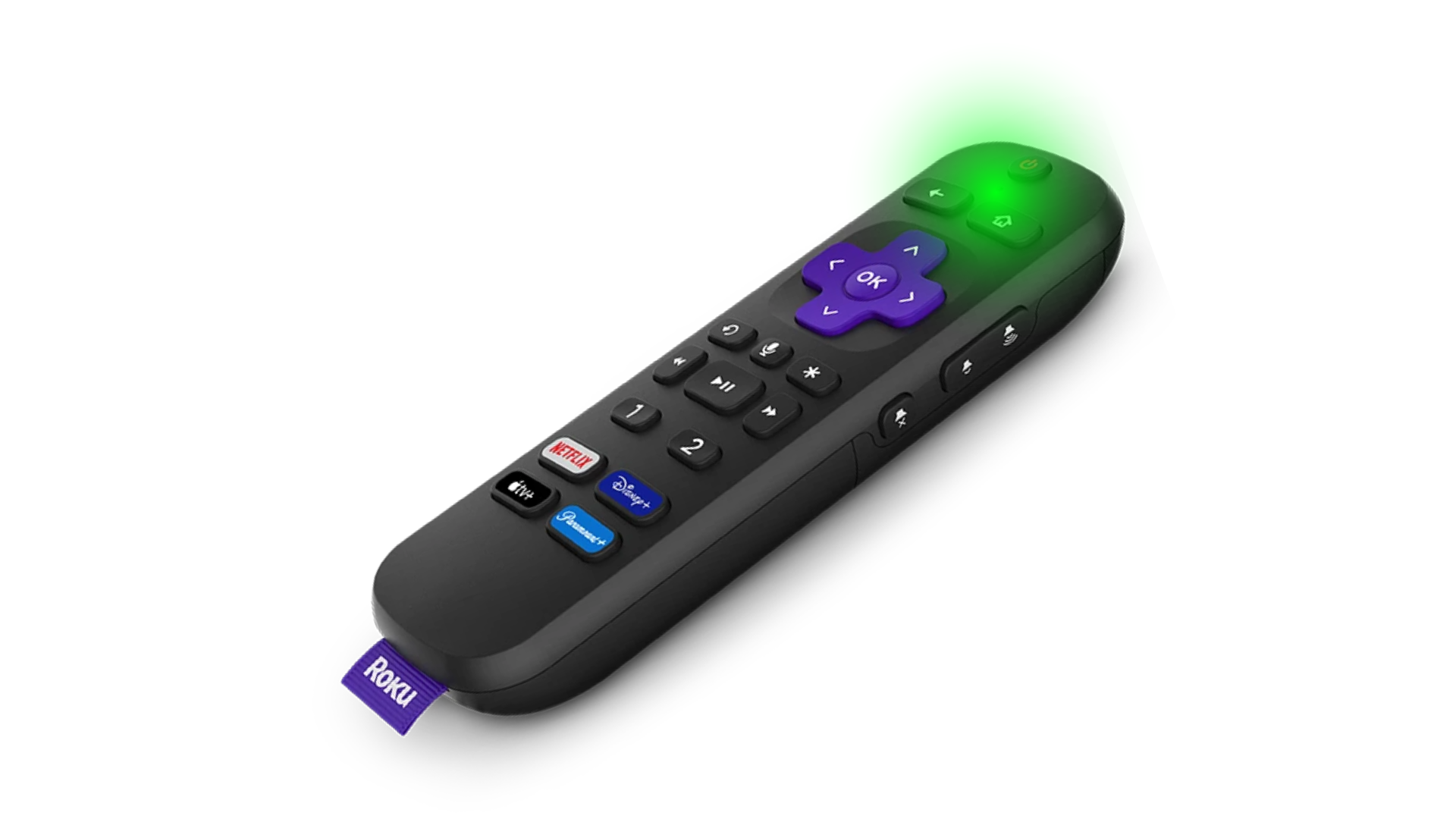 On occasion, the Roku remote will get stuck in pairing mode, which is signaled by a green light that flashes rapidly.
If your Roku remote suffers from a blinking green light then you will want to read this article, as we will outline all of the ways this common Roku issue can be resolved.
ℹ Blinking green light on Roku remote? Try this quick fix first…
The presence of a blinking green light on your Roku remote indicates that it is attempting to pair. Remove the batteries from the remote to resolve this. Unplug the TV while it is turned on and wait a full 30 seconds. Reconnect the television. Replace the remote batteries and hold the pair button when the home screen loads. It should now work.
The above method will most likely cure the issue, but if it doesn't don't worry….because we have compiled a list of alternative ways to fix the problem of your Roku remote blinking green light.
How to Troubleshoot Roku Remote Blinking Green Light
Factory Reset Roku Device
The factory reset option is recommended if replacing the batteries doesn't solve your Roku remote's blinking problem.
If your Roku has an issue with a flashing green light, it could be because of a general software error. A factory reset of the device can resolve this issue.
If you have access to a functioning remote control then try this method first (it's the easiest)
To access the menu, choose Settings
Click the System option that should be present in the menu.
Find Advanced System Settings
Click Factory Reset
After entering the four-digit code that is displayed on the screen, you will be prompted to press the OK button on your remote control.
Once the process is finished, your Roku will return to the settings it had when it was purchased.
Optionally, you can perform a hardware factory reset by pressing the reset button with your finger or pressing the reset pinhole on the back of your Roku device with a paper clip.
Once you've found the reset button, you need to push it and keep your finger on it for roughly ten seconds.
After the reset has been successfully completed, the LED indicator will begin flashing rapidly.
Power Cycle Your Roku
Sometimes fixing the green blinking light is as simple as power cycling your Roku device.
Follow these instructions to safely execute a power cycle:
Turn off the Roku and remove it from its power supply
Wait a full 60 seconds
Reconnect its power adapter to the socket and power on your Roku
Check to see whether all apps and menus are functioning normally
Note: Power cycling can fix a variety of common problems such as the dreaded Roku "low power" warning and the remote control volume not working.
Download the Roku Official Remote Control App (Temporary Fix)
Download the Roku Official Remote Control app to operate your Roku device if nothing else works and you need to control it. You can make do with it in the interim until you can find a replacement remote.
You can download the Roku Official Remote Control app here: iPhone | Android
After it has been successfully downloaded, you will instantly be prompted to scan for Roku devices in the immediate area. Your Roku device will be added to the available list of devices without any further action required.
All you have to do is choose your device and tap Pair Remote.
In comparison to the standard remote that comes with the Roku, many users think the mobile app version is a significant upgrade.
Manually Pair the Roku Remote
You can manually link the Roku remote with your Roku device through the Settings menu if your Roku device continues to be unable to pair correctly.
Follow the steps below using your smartphone as a stand-in for the remote control:
Navigate to the Settings menu
Choose the Remotes & Devices option
Select Pair New Device
Next click on Remote
When you get to the Searching screen, there are only a few more steps to perform…
Replace the batteries in your remote
For 5 seconds, hold down the pairing button in the remote's battery compartment
Your device should start pairing automatically
Some Roku remote models don't have a pairing button. If this is the case then your remote and Roku device will pair automatically without the need for step #2 above.
Replace with a New Remote
If nothing else has worked to this point (and you don't want to use the Roku Official Remote Control app) then it may be worth it to pick up a new Roku remote.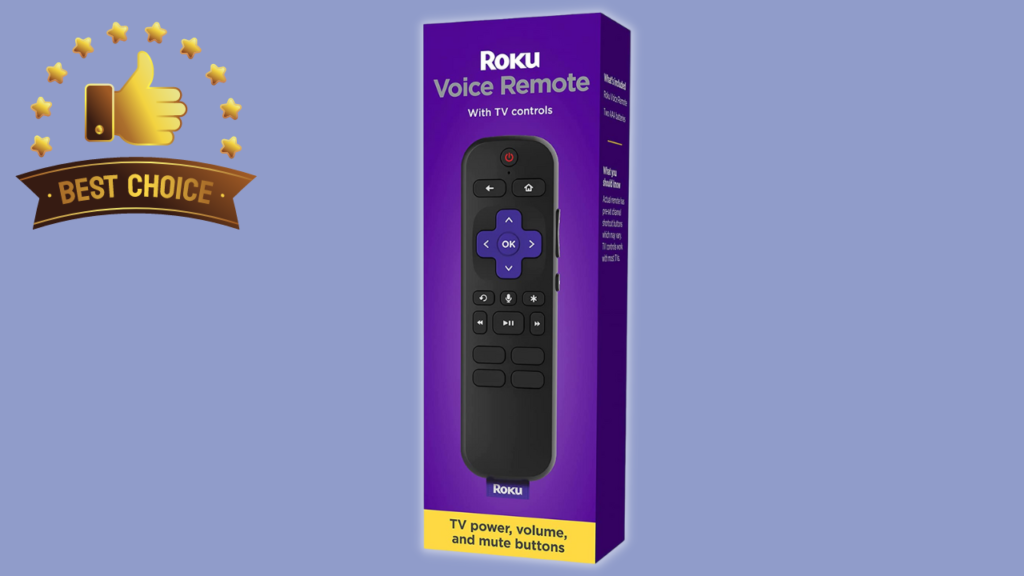 There are plenty of aftermarket Roku remotes available on marketplaces like Amazon, but it is our recommendation that you purchase an official Roku Voice Control remote if you are considering a replacement controller.
Frequently Asked Questions
Here are answers to some of the most frequently asked questions about troubleshooting your Roku remote that has a blinking green light 👇
Why is the green light staying on my Roku remote?
A warning notification will appear on the screen of the TV just prior to the beginning of this light's blinking pattern. The flashing green light is usually an indication that the batteries are low, that the battery life is short, or that there is a problem with pairing.
How do you unfreeze a Roku remote?
After disconnecting the power line from your Roku device, you will need to wait five seconds before reconnecting it. You will need to wait until the home screen of your Roku device appears. Restart your remote. If your remote controls use normal batteries, you can reboot your remote by taking out the batteries and then re-inserting them.
Why is my Roku remote not working all of a sudden?
Try restarting the Roku box, or take the streaming stick out of its slot on the television. First, give it a moment, then reconnect everything, and then try again. Take the batteries out of the remote control, remove them for a short period of time, then reinsert them and try using it again. After you've checked the device out, you should swap the batteries in the remote control.
In Conclusion…
As mentioned previously, there are a number of ways to fix your Roku remote blinking green light:
Replace batteries in remote control

Power cycle Roku device

Download and install Roku remote app

Manually pair remote to the device

Buy a new remote (with voice control)
I really hope that this helped you fix the green light that was blinking on the Roku control. If you were able to solve the issue using a different approach, please feel free to share it in the comments area below 👇