10 Common Vizio TV Problems (Troubleshooting Guide) [2023]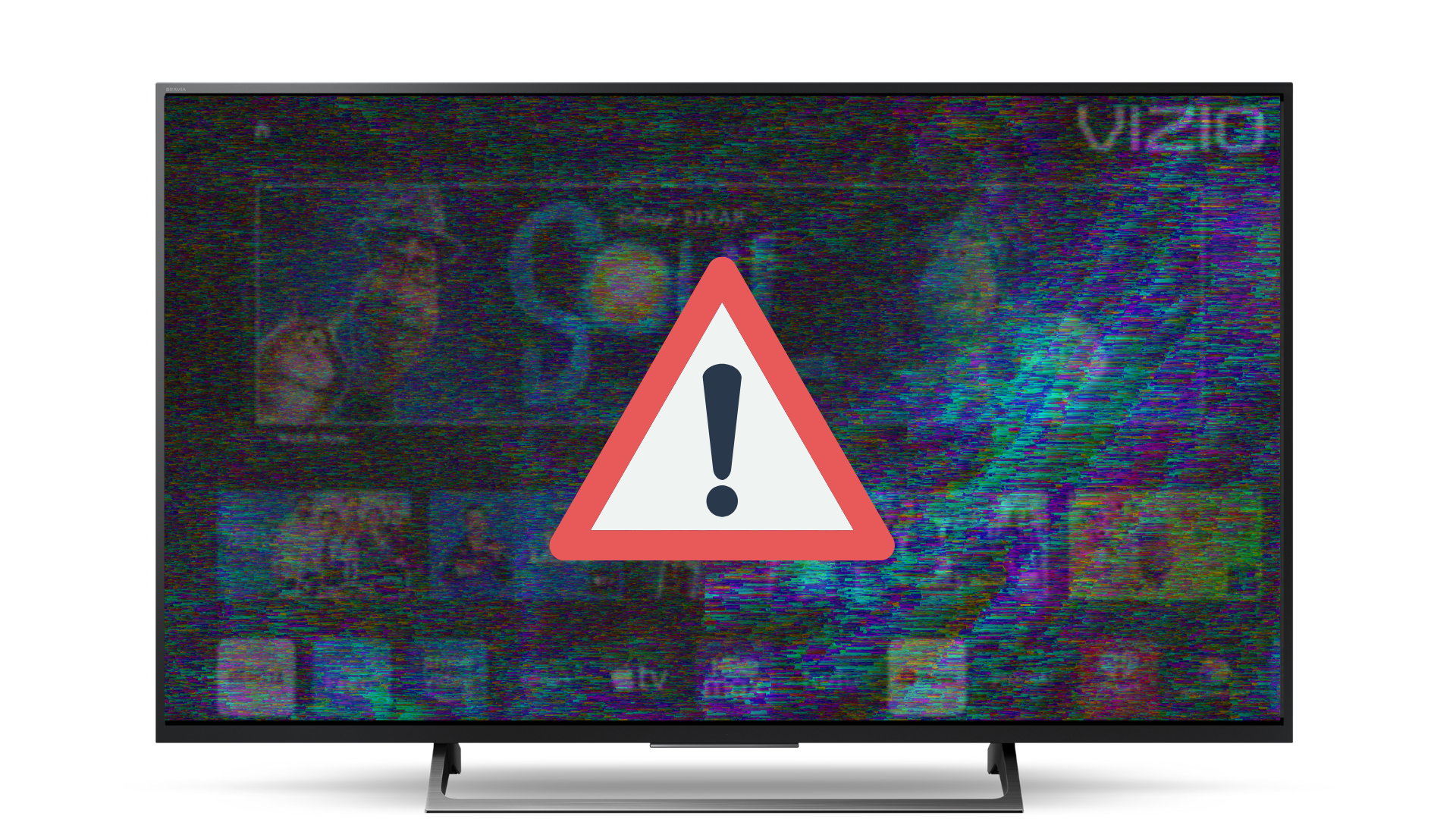 Do you have your heart set on a Vizio Smart TV? Being aware of potential problems with your new Vizio can be beneficial before pulling your credit card out.
Vizio TVs are known for their dependability, yet there are times when they don't perform as expected and cause problems.
These issues can often be easily solved, so let's take a closer look at how to troubleshoot the most common problems that Vizio TV owners encounter.
ℹ Try this quick fix first…
If you are experiencing Vizio problems, you must reset it. Unplug your television from the wall and wait exactly 60 seconds. Next, reconnect your TV to the power source. This will perform a safe soft reset on your TV, allowing it to start right up again without any problems.
How to Troubleshoot Common Vizio TV Problems
Vizio TV Won't Turn On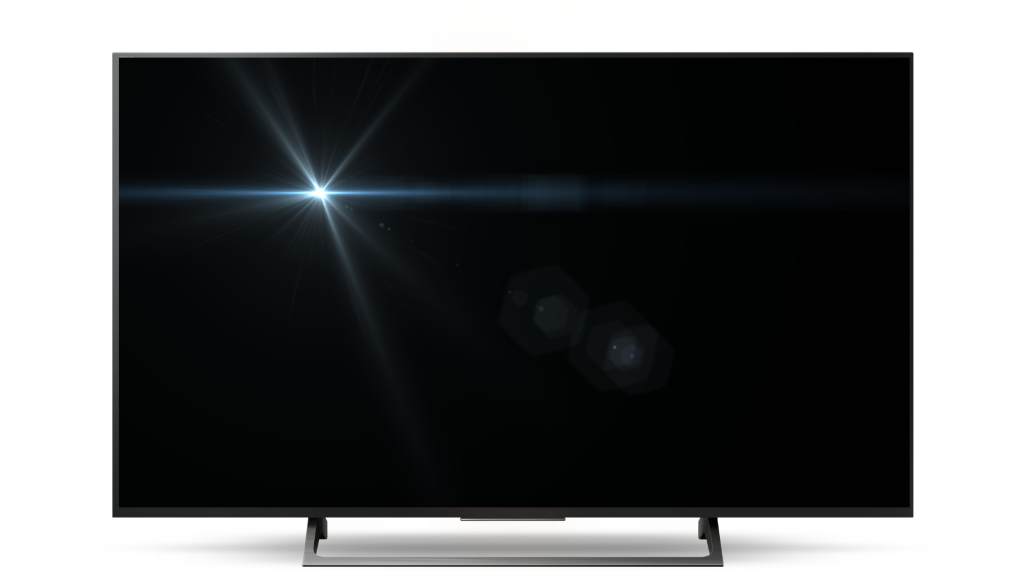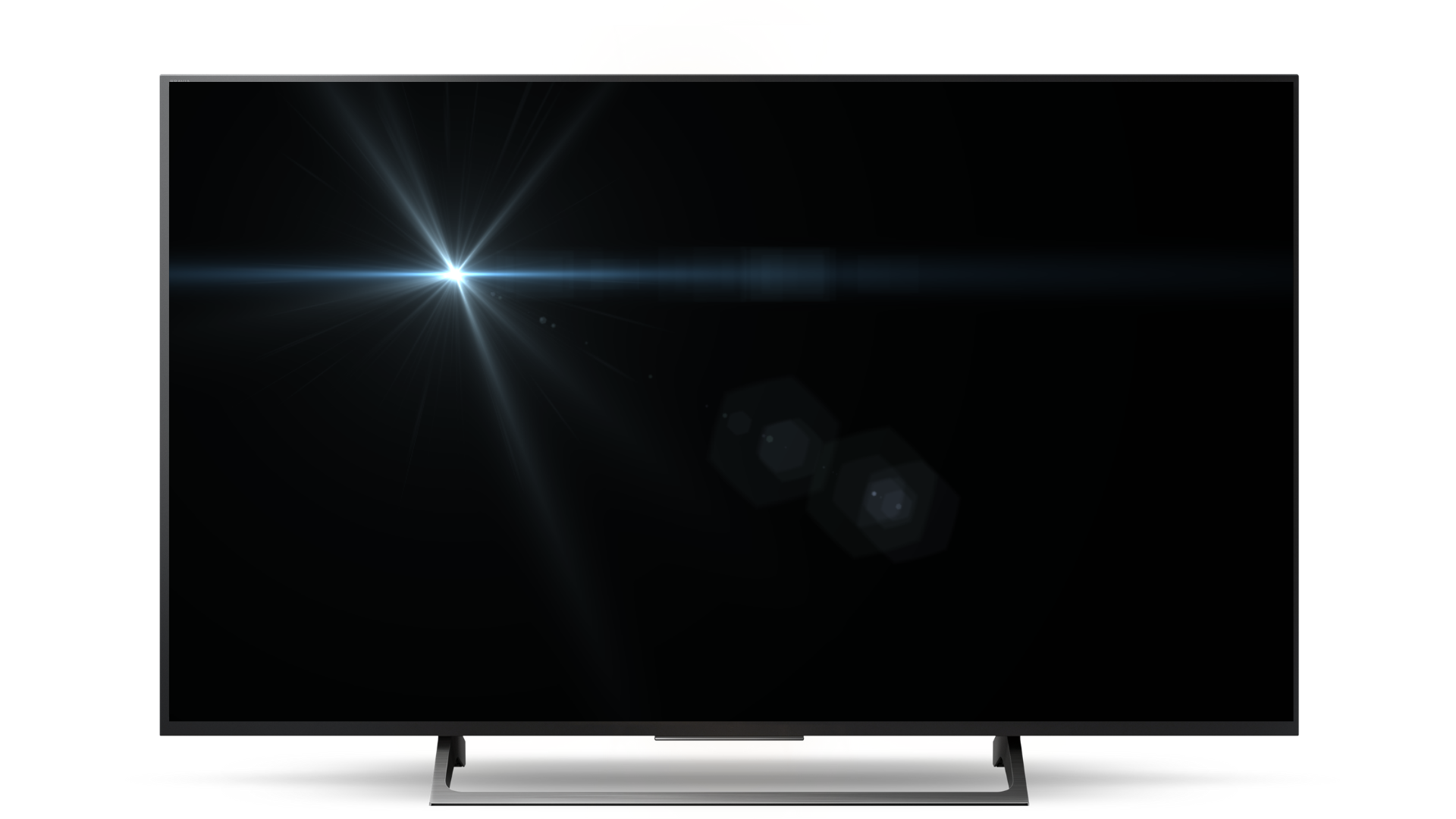 The most common problem that Vizio TV owners experience is that the unit itself refuses to power up.
After performing a soft reset of your television (see above) you should try the following solutions:
Check the power indicator light
Make sure the power outlet works
Make sure your surge protector is functioning
Observe the power cable to see if it is loose or damaged
Check the remote control
If none of the above methods work, you may have a defective power board or power supply, and you will most likely need to have your TV serviced by a professional.
Won't Connect to WiFi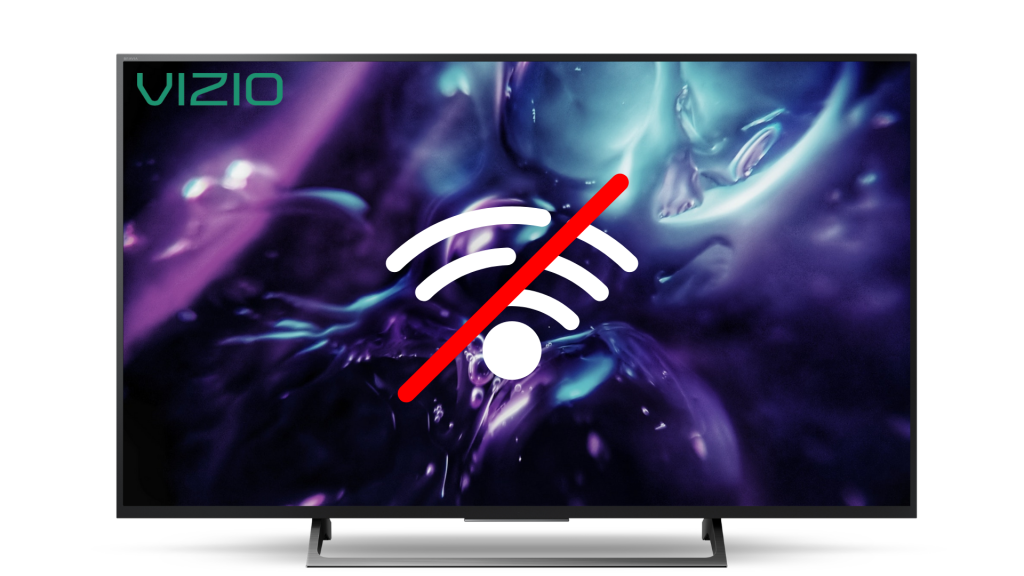 WiFi connectivity is another common problem with Vizio TVs and any other smart TV on the market.
Here are the steps to troubleshoot your Vizio TV's WiFi connection:
Perform a soft reset
Check for ISP service outage

Test your WiFi connection

Verify you're using the correct password
Reset router and/or modem
Enable DHCP
Change encryption to WPA-PSK [TKIP]
Switch to a wired connection
If none of the above methods work, you may have a defective wireless adapter. The best course of action is to contact Vizio support and talk to them about repairing your TV.
Sound Not Working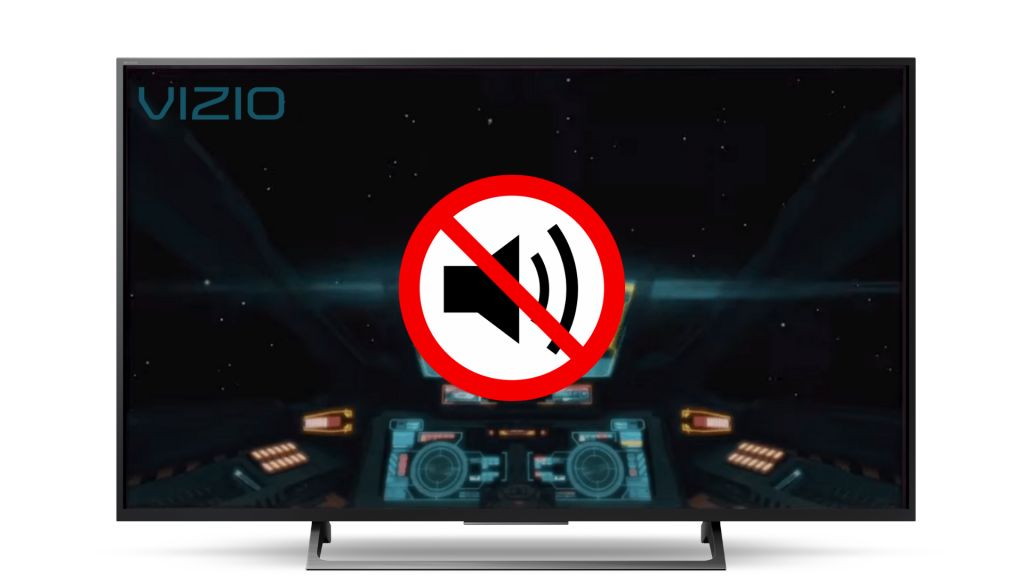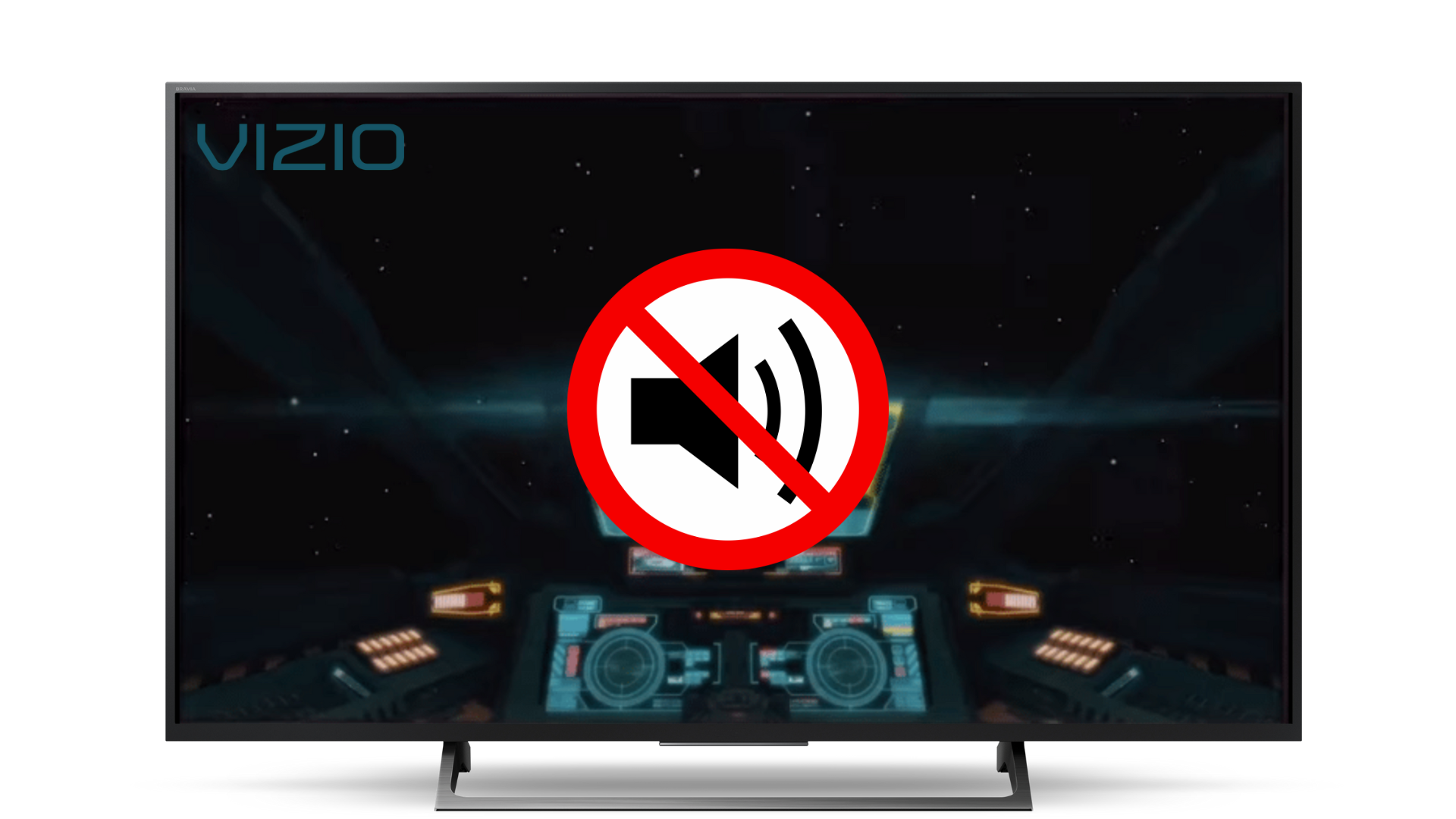 You may come across a situation where your TV's display is fine but the sound is a problem.
Consider the following steps if you're experiencing such difficulties:
Check the remote control batteries
Your TV's volume should be above zero and not muted
Make sure your TV's wiring and connections are properly connected and in good working order
If you have a soundbar attached, disconnect it from your TV and verify that the sound is indeed not working
If none of the above methods work, you may have a problem with your speaker, and you will most likely need to have your TV serviced by a professional.
Vizio TV Display Flickering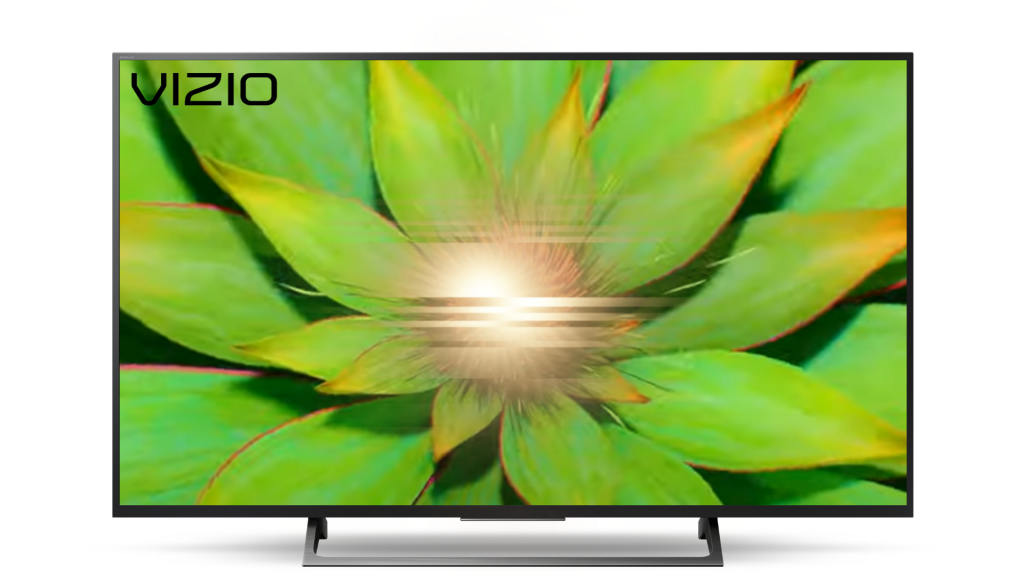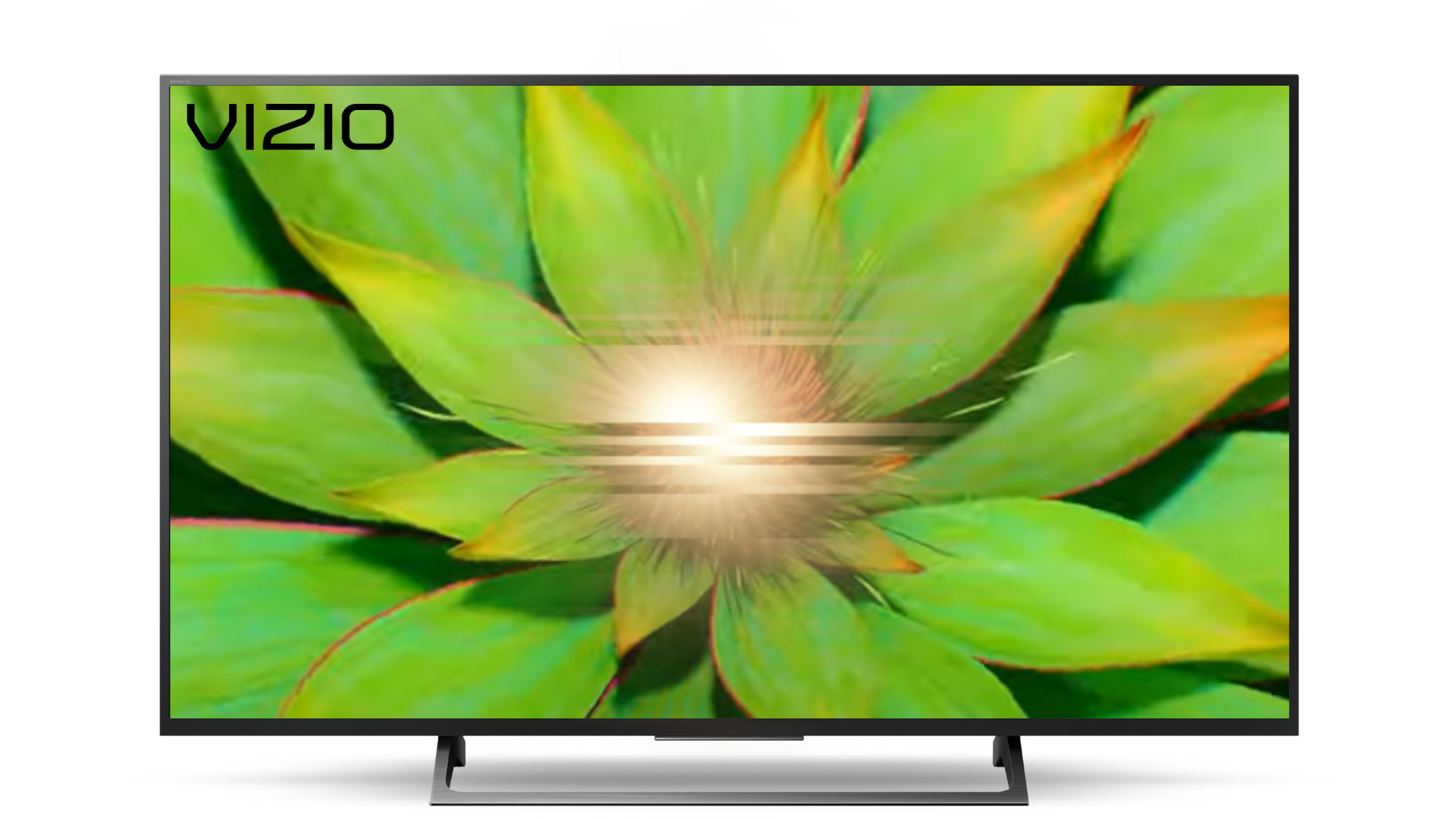 If your smart TV screen flickers while you are watching a show or movie, the problem could be caused by a number of different issues.
It's best to troubleshoot your Vizio display flickering by trying these solutions (in order):
Check for a malfunctioning backlight
Adjust your TV's backlight level
Check lighting levels of the room
Reset the picture settings
Check for power issues
Check for faulty HDMI cable and connections
If none of the above methods work, the electrical components inside your TV are probably wearing down, and you will most likely need to have your TV checked out by an experienced professional.
"Black Screen of Death"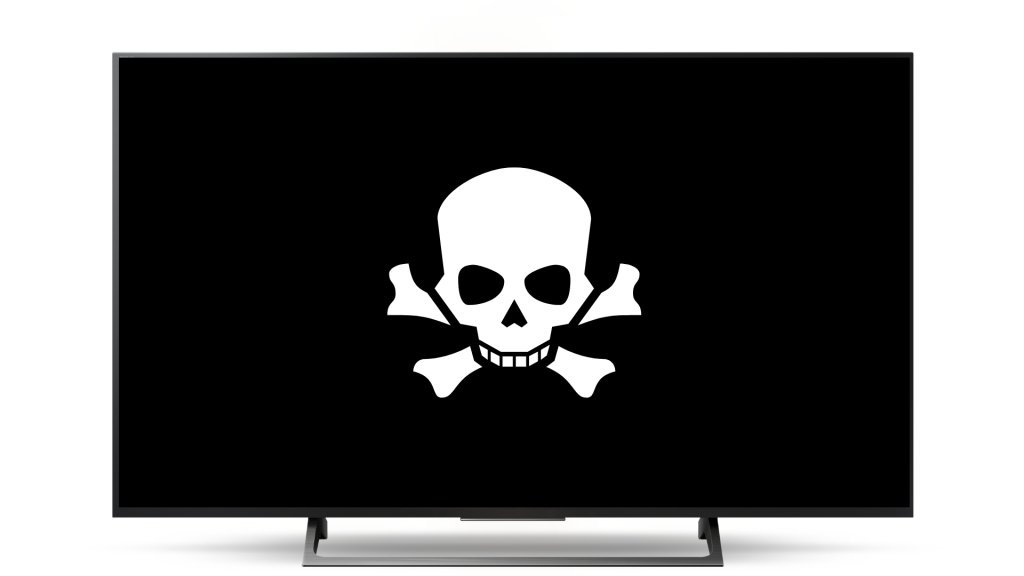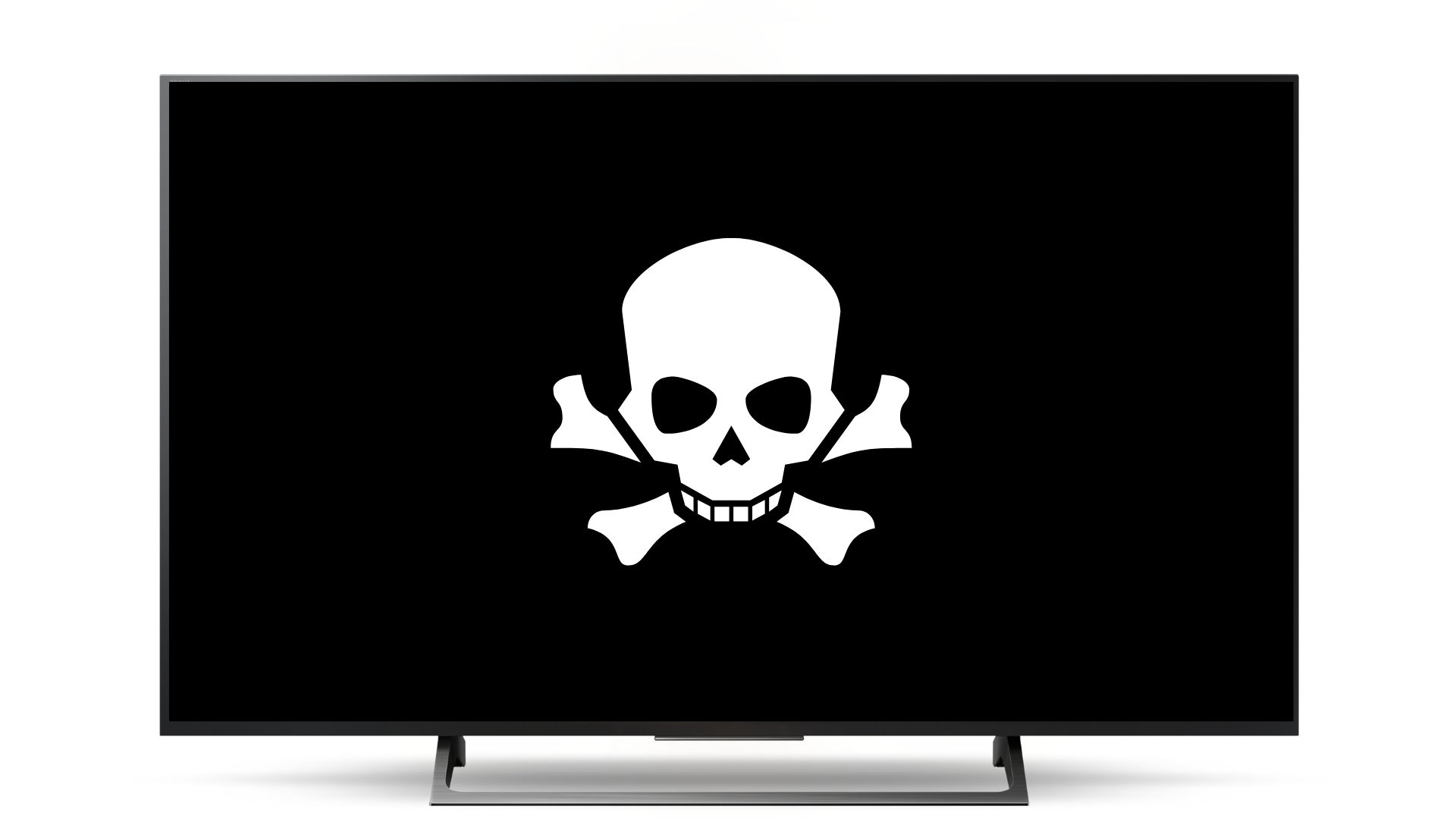 The Vizio black screen of death can happen if one of the power supply boards in your Vizio TV breaks. But you can try to fix the problem in the following ways:
Do a sound test
Check for a malfunctioning backlight
Make sure the power outlet/surge protector works
Confirm if the power cable is loose or damaged
Disconnect all external devices
If none of these troubleshooting methods work, a broken power supply board is most likely the culprit. Contact Vizio customer support and/or find a certified repair technician to fix your television set.
SmartCast Not Loading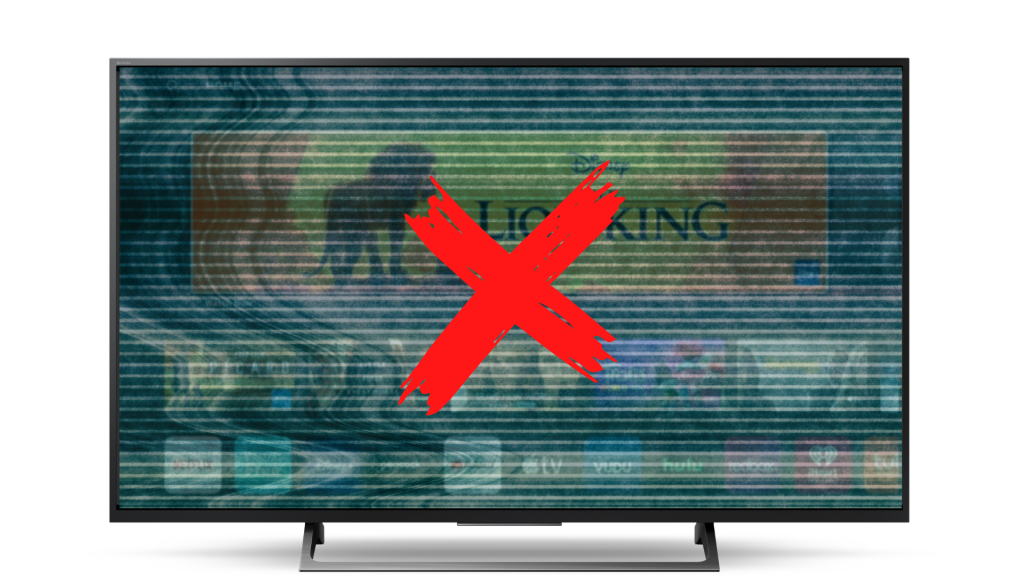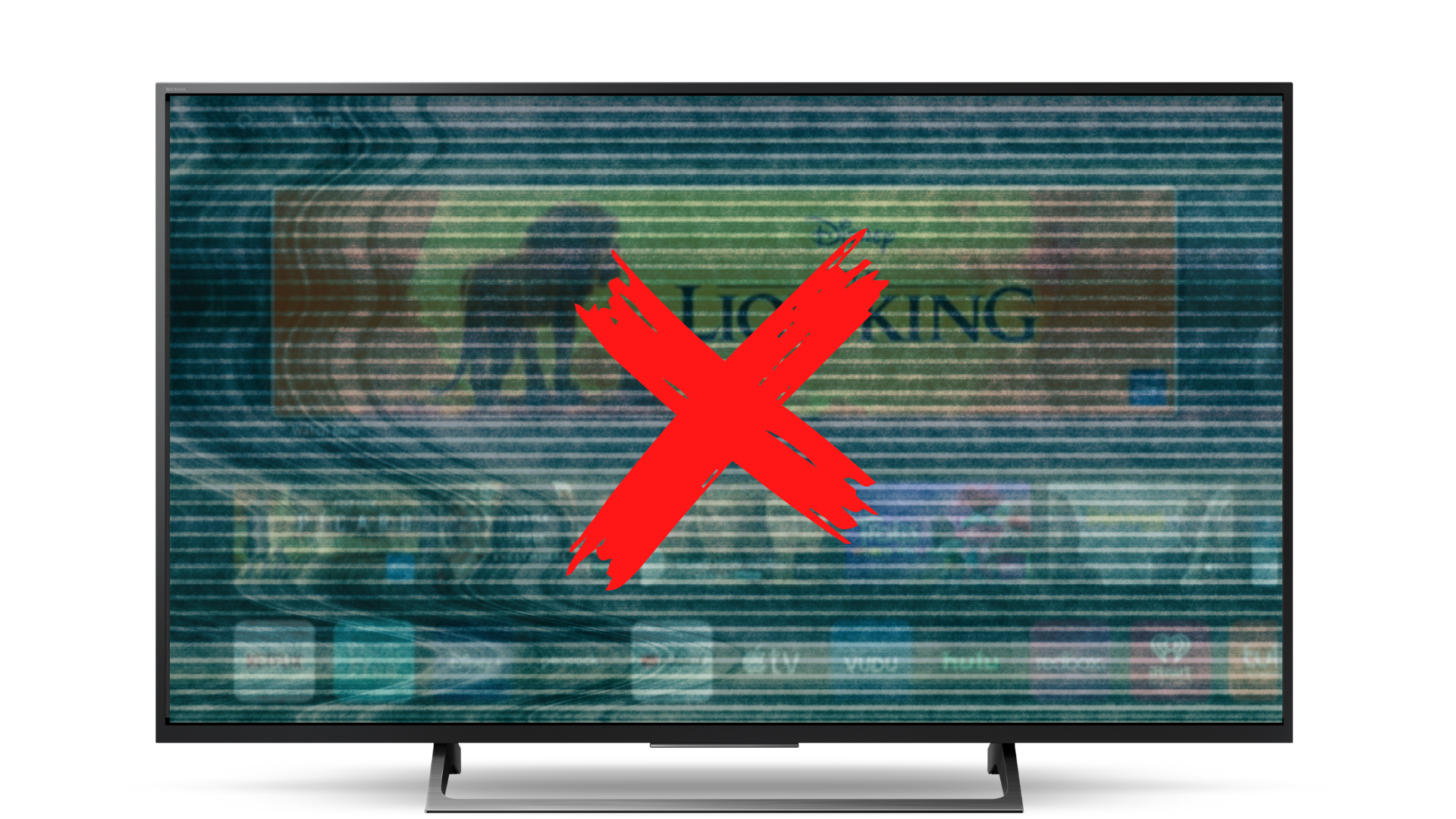 Vizio Smart TV's come preloaded with SmartCast technology which acts as a hub for all of your streaming services such as Netflix and Hulu.
However, sometimes SmartCast won't load properly, and you will receive an error message like seeing the SmartCast Starting Up, Please Wait or SmartCast TV Not Available.
In order to fix SmartCast not loading you should try the following steps:
Check your TV internet connection
Try connecting to a mobile hotspot
Power cycle your router and modem
Refresh network DHCP setting
If none of the above methods work, you are probably experiencing a deeper software or firmware issue and will need to speak to the Vizio support team to weigh your various options.
Vizio TV Turns on by Itself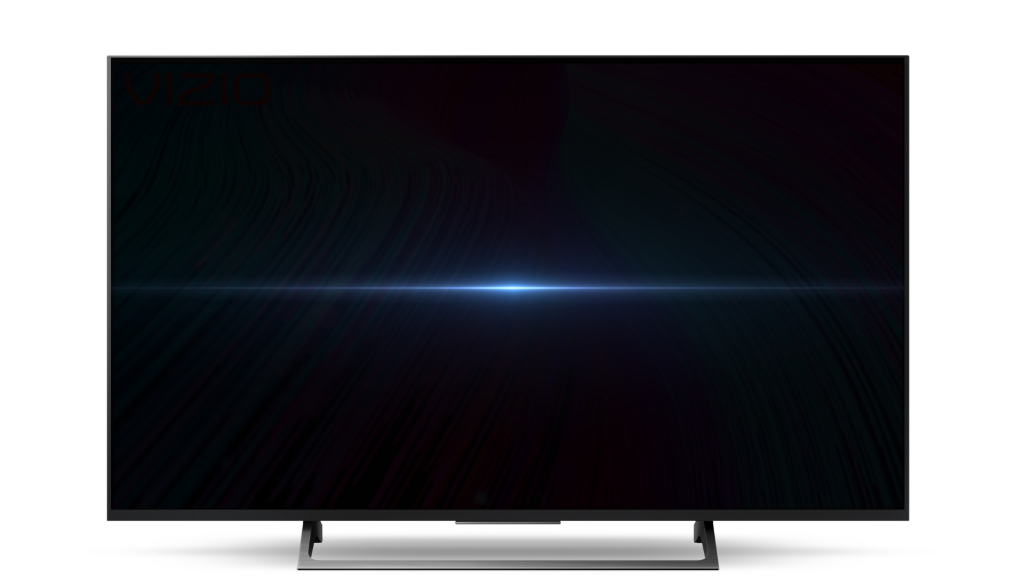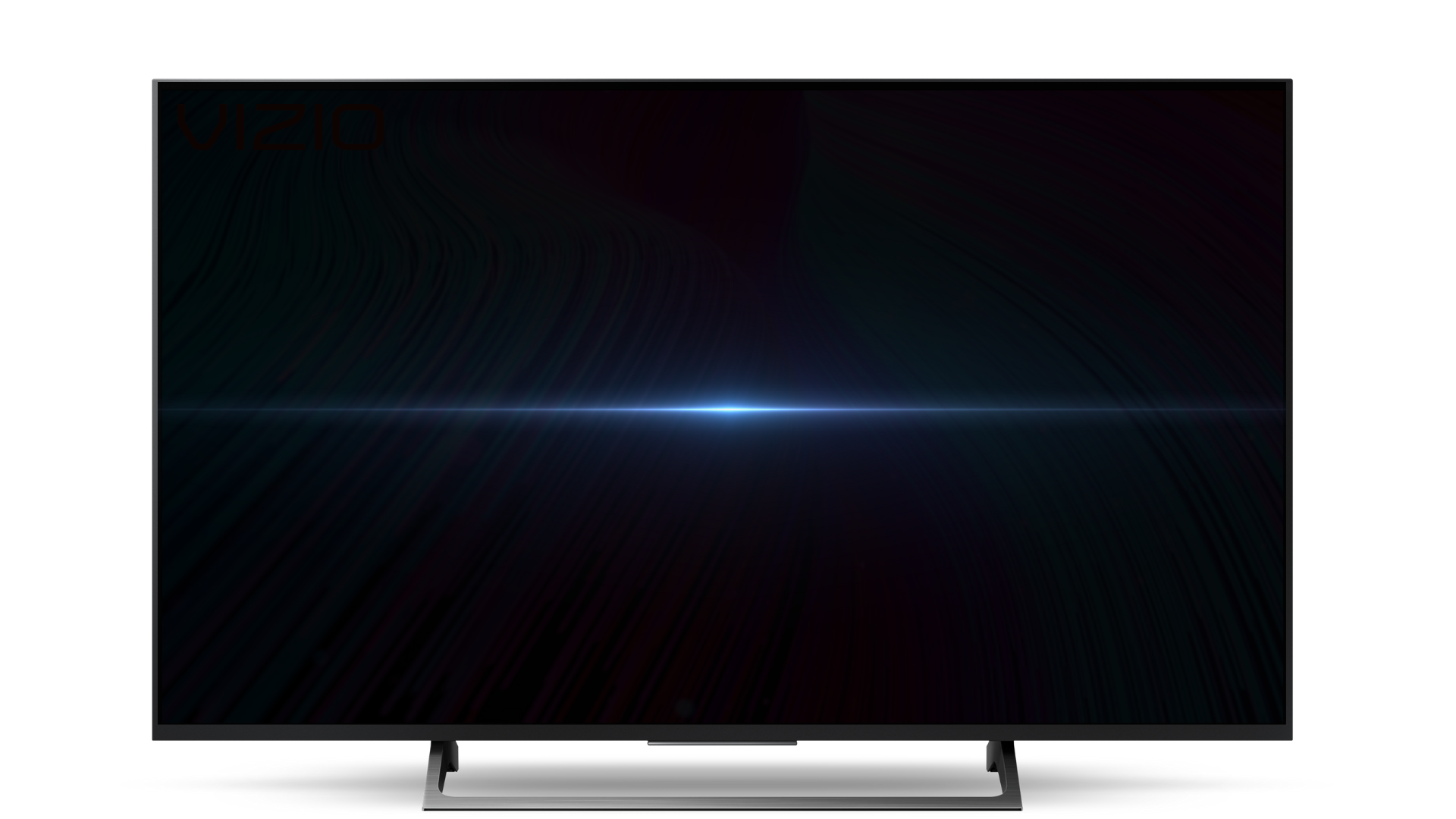 If your Vizio television mysteriously turns on (and off) by itself, your first reaction may be to call Ghost Hunters, but in reality, it's most likely just a setting on your TV gone wrong.
Try these tricks before calling your local medium:
Disable HDMI-CDC mode
Check remote control power button and batteries
Disable ECO mode
Turn off automatic timers
Disconnect external devices
Check cables and connections
If none of the above methods work, you may have a faulty power board or power supply. The best course of action is to contact Vizio support or your local TV repair guy.
Netflix App Isn't Working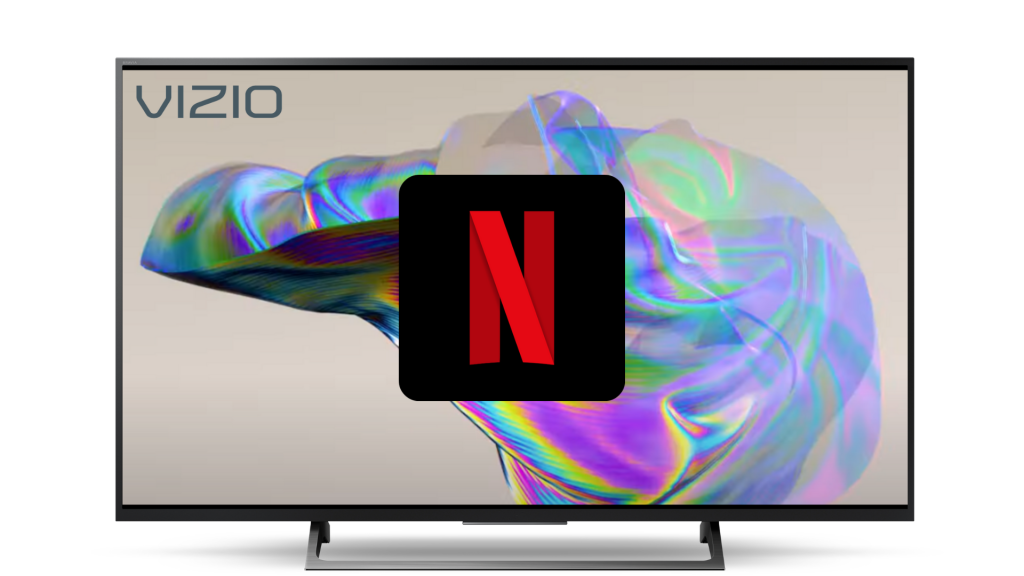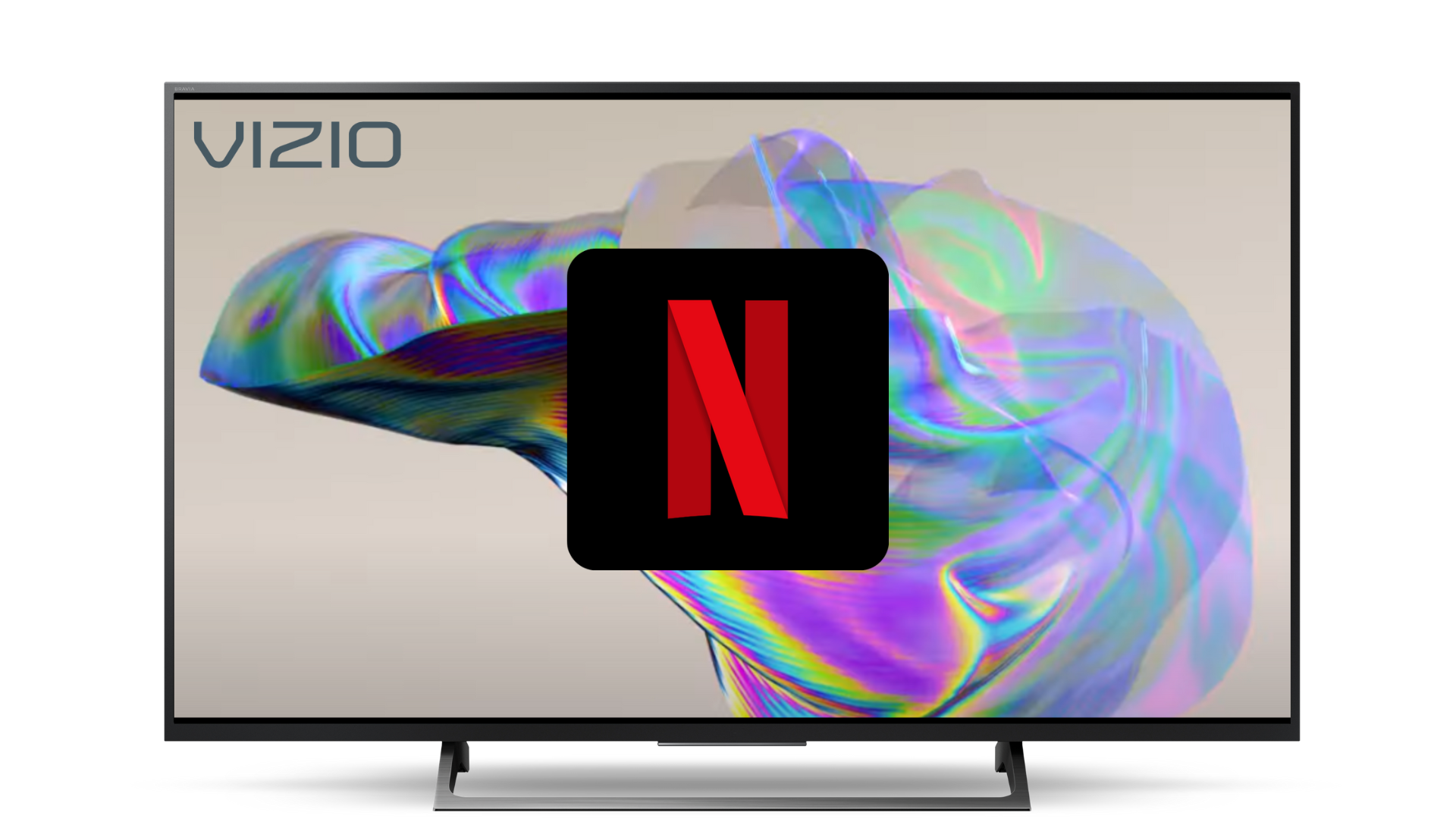 Most of us love binging our favorite shows on Netflix, so when the app isn't working it can be real bummer.
If the Netflix app on your Vizio TV isn't loading or streaming properly, troubleshoot the following issues:
Check if the Netflix server is down

Clear Netflix streaming app cache

Check the connection and reload app

Perform speed test

Is your Vizio TV model too old
If none of the above methods work, you probably have a software or firmware issue and will need to speak to the Vizio support team to weigh your various repair/replacement options.
Vizio TV Blinking On and Off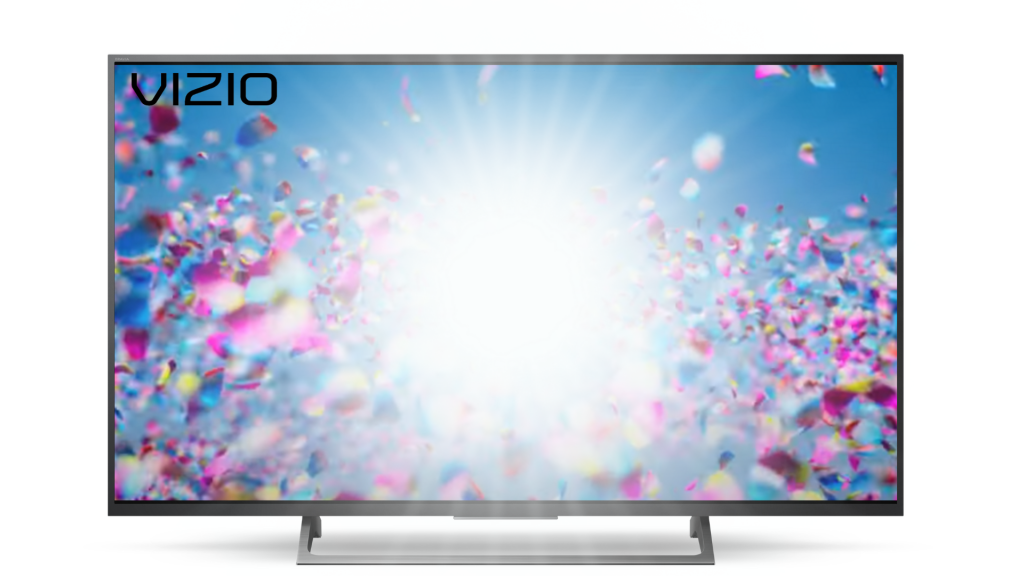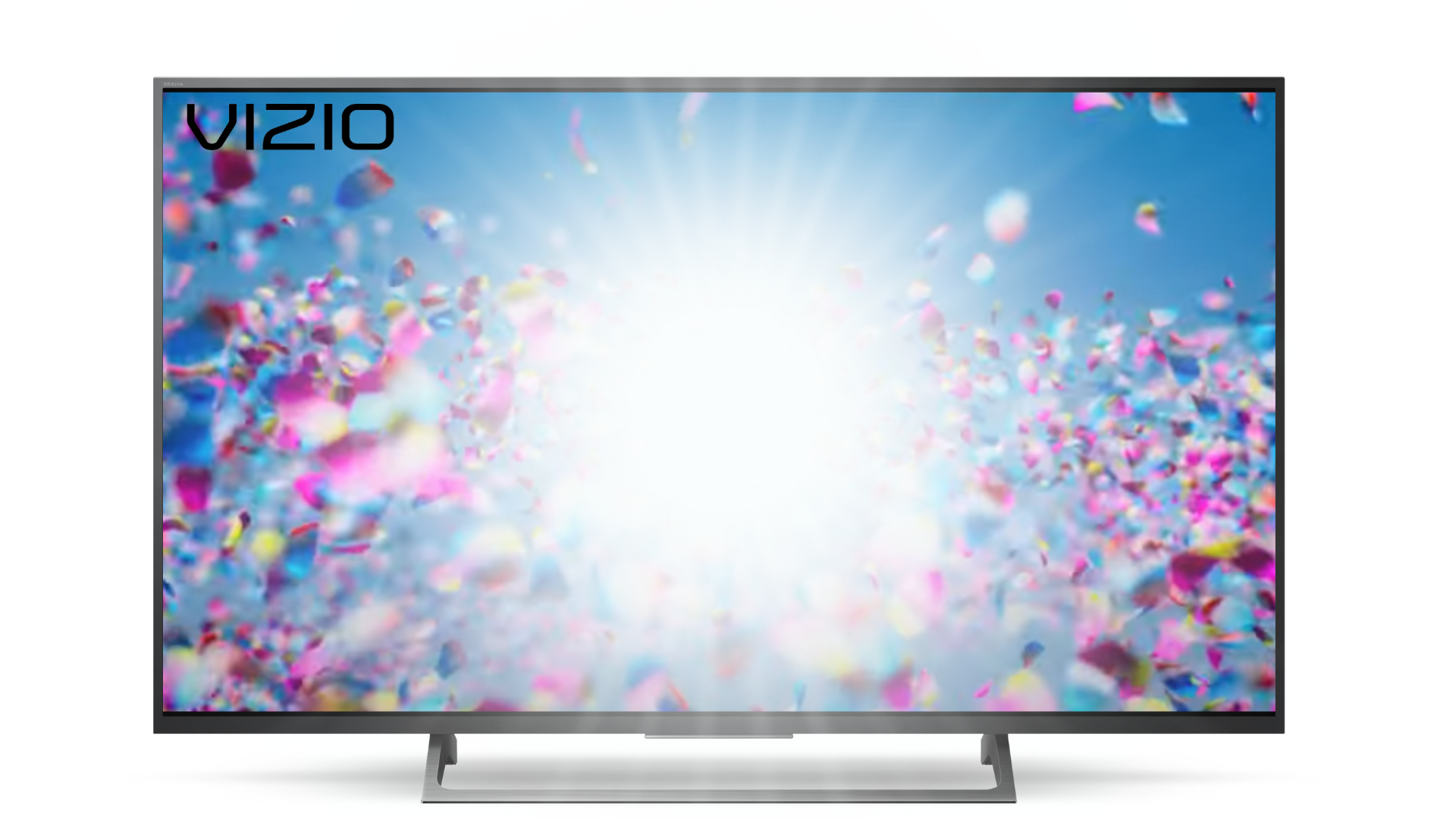 As with Vizio TVs flickering (see problem #4 above), there are a number of possible causes for the screen to blink on and off.
If your Vizio display is blinking, try the following potential solutions:
Check for power problems
Check the remote control
Disconnect external devices
Identify faulty cables and connections
Adjust picture settings
It's possible that the electrical components inside your TV are wearing out, in which case a qualified professional will need to inspect your TV.
Vizio TV is Slow to Respond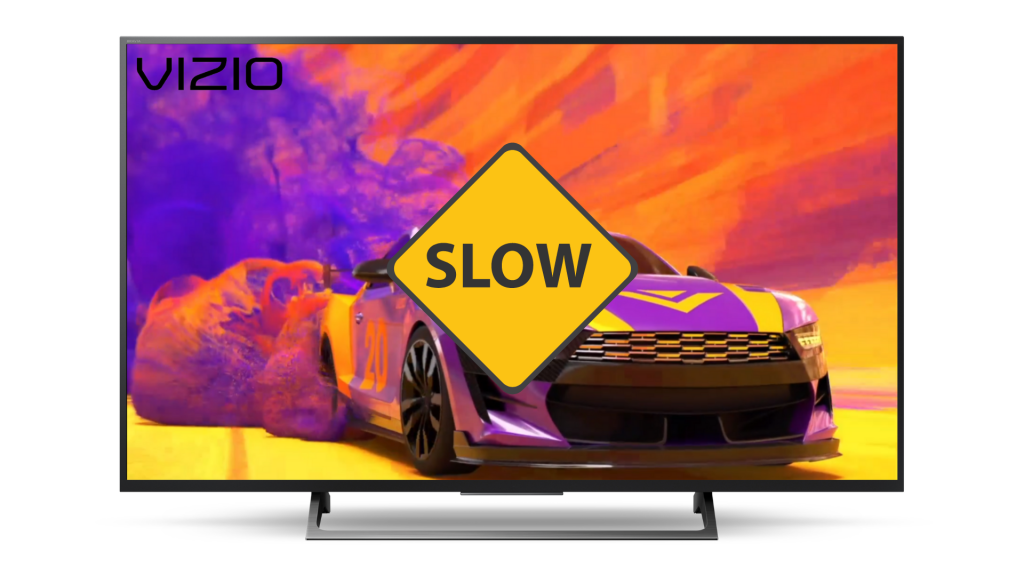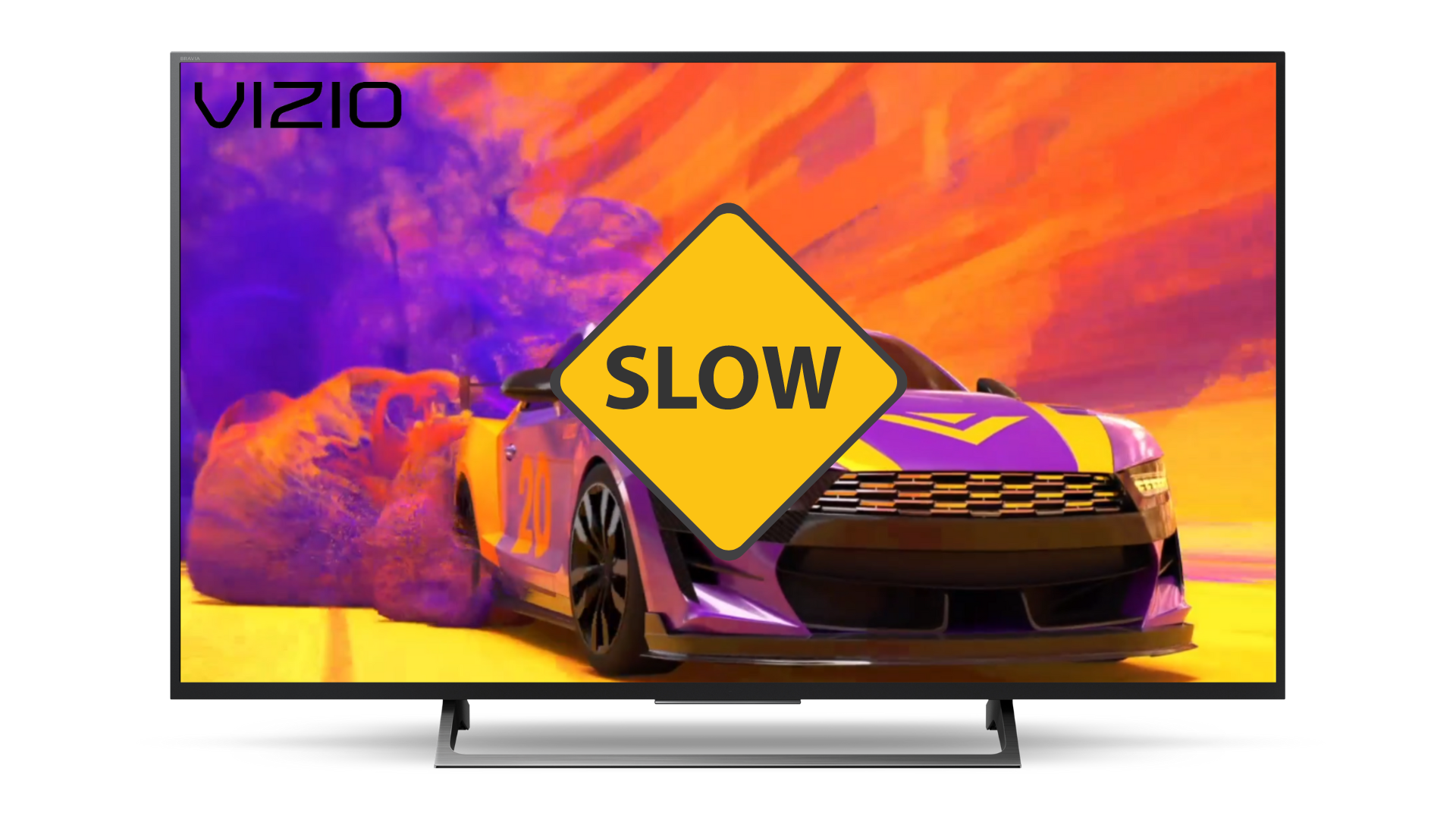 Vizio TVs can start to act slow for a number of reasons which can lead to difficulty loading apps, streaming problems, and a slow onscreen menu.
If you notice that your Vizio TV is responding sluggishly, there are a number of solutions you can try to get it moving as fast as the day you unboxed it:
Make sure you're connected to a 5Ghz band
Test WiFi connection and speed
Disconnect all external devices
Move router/modem closer to TV
Troubleshoot SmartCast apps
If you try all of the above solutions and your Vizio is still behaving slowly, you may need to perform a factory reset. If that doesn't work, it's time to contact Vizio customer support.
Frequently Asked Questions
Here are answers to some of the most frequently asked questions about troubleshooting your Vizio TV 👇
Do Vizio TVs mess up?
Yes, even though Vizio TVs are high-tech, they don't always work and often give errors when you try to use them. Many complaints about Vizio TVs have to do with the screen flickering all the time, SmartCast not working, and the TV powering up but not displaying any pictures.
How do I troubleshoot my Vizio Smart TV?
The following methods will help you determine whether the issue is with the television or the device transmitting the image:
Power cycle the TV
Check the video device and TV cords
Check if the problem occurs on another device or app. Press Menu on your Vizio remote to view the TV's menu
Check your TV's picture mode settings
Reset your TV to factory defaults
Why are my Vizio TV apps not working?
The following steps fix app problems such not loading, not playing content, or acting strangely:
Verify your TV's network connection and download speed
Are you receiving an error code?
Restart (Power Cycle) the TV
Factory reset your television
Is there a reset button on a Vizio TV?
Yes, you can hard reset your Vizio TV from the Menu button on the remote or the unit itself.
How do I do a hard reset on my Vizio TV?
You have to perform a hard reset on your TV's memory and restore the default settings:
Press the Menu button on the remote
Use the remote's arrow keys to select System, then press OK
Select Reset & Admin and hit OK
Select Reset TV to Factory Defaults and press the OK button
If you haven't reset the parental code yourself, type 0000 when it asks for the password
Select Reset, then press OK
Wait until the TV goes off
What causes a Vizio TV screen to go black?
The most common cause of a Vizio TV screen going out is a power supply board failure. TVs have power supply boards, T-Con boards, and other internal components that will malfunction and become defective over time.
How do you know if your TV blew out?
Some problems that keep your Vizio TV from turning on have nothing to do with its quality or condition. You may be able to restore power by simply troubleshooting:
Check that the TV is plugged in
If the TV won't turn on, try another outlet. If so, the original power outlet is the problem
Turn On the TV. Press the Power button on the television if the remote doesn't work. Replace the remote's batteries if the TV turns on
If your TV doesn't work, call a specialist. Don't open a TV unless you're trained
How many years does a Vizio TV last?
Vizio TVs are just as durable as other brands. When switched off throughout the day, a Vizio TV should last 5-8 years. A Vizio TV that runs all day will lose 2 years of life.
Can a Vizio TV be repaired?
Yes a Vizio TV can be repaired just like any other brand of television set. Keep in mind that Vizio replaces parts or replaces units for all in-warranty repairs. Out-of-warranty items can be repaired or replaced based on cost.
How much does is cost to repair a Vizio TV?
On average, it costs between $100 and $300 to fix a Vizio TV, and most people spend around $200 to fix the inverter which is the most commonly repaired component.
Is it worth fixing a Vizio TV?
Repairing your Vizio TV reduces waste and is usually pretty straightforward. Sometimes repairs cost more than a new TV. Depending on your TV's age and the components you need to replace, a new model may be more cost-effective.
How do I reset my Vizio TV when the screen is black?
If your Vizio screen is black, you can reset it by following these steps:
Turn on your TV
Power cycle the television
Hold your remote's Mute button for 5 seconds to unmute the screen
Press the Menu button on your Vizio remote
In conclusion…
A basic understanding of how televisions work and a few simple actions are all that is required to solve most Vizio TV problems.
In this post we outlined the actions you need to take to fix the most common Vizio TV issues.
If your Vizio TV still isn't working properly after trying all of the recommended solutions, you should take it to a certified repair shop so they can figure out what's wrong. You can also contact Vizio's Customer Service department.